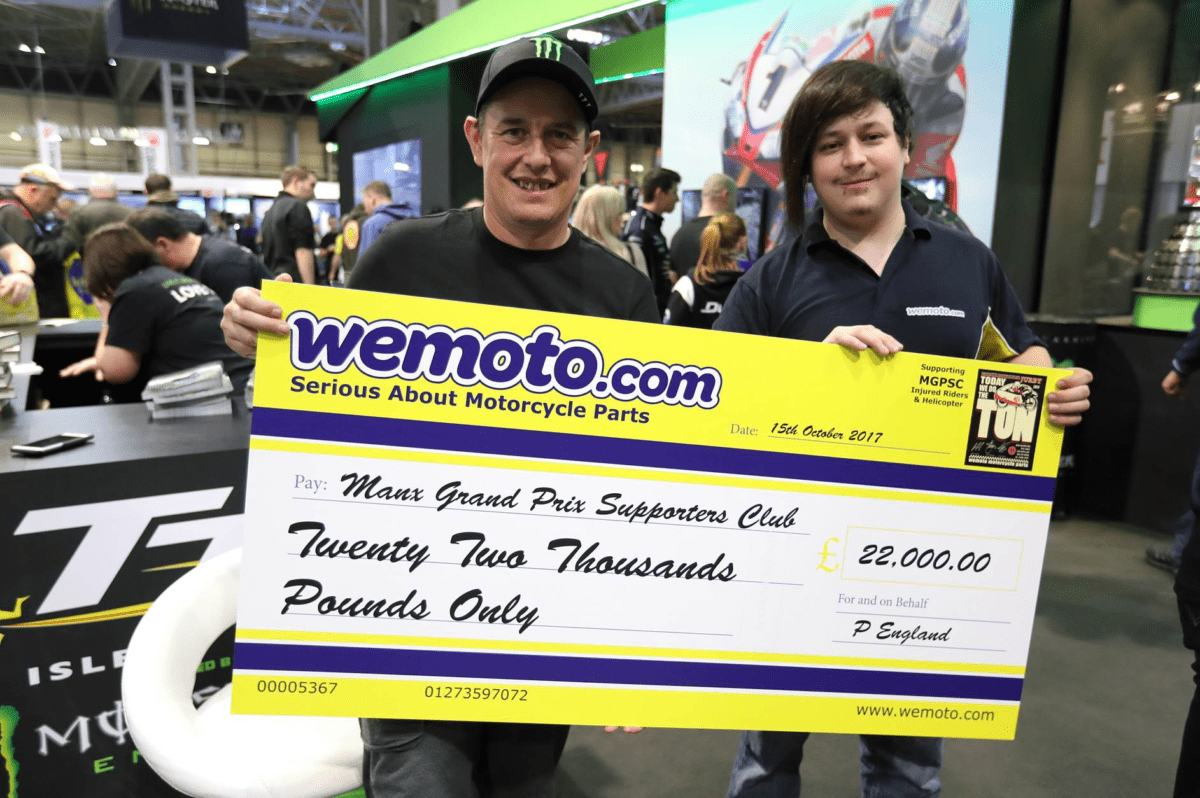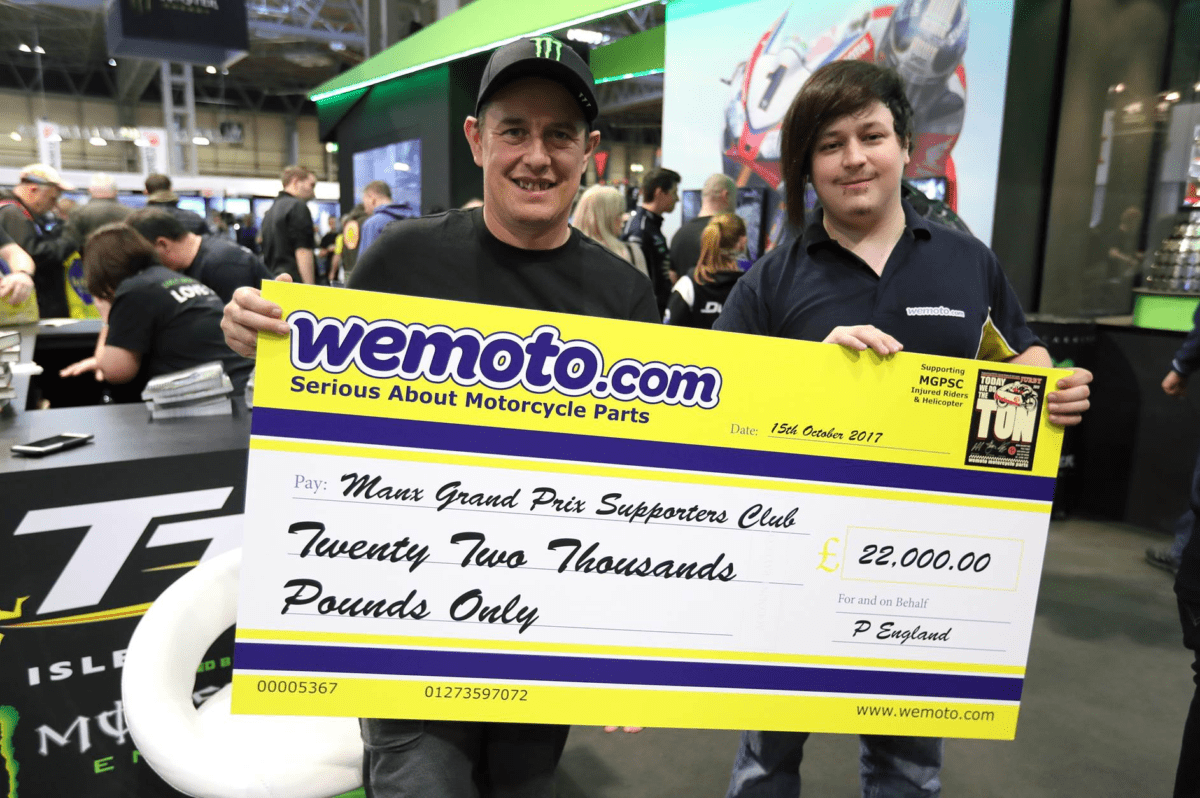 On Sunday, 26th November at Motorcycle Live, a £22,000 cheque was presented to the legendary John McGuinness, on behalf of the Manx Grand Prix Supporters' Club. The money, raised by Wemoto, will go towards funding the club's life-saving helicopter ambulance and injured riders support on the Isle of Man.
The Manx Grand Prix Supporters' Club provides a rescue helicopter on practice weeks and race days during the Manx Grand Prix. Complete with medical staff and equipment, it is able to access otherwise hard to reach parts of the TT course. And in a matter of minutes.
Article continues below…
Advert
---
Enjoy everything MSL by reading the monthly magazine, Subscribe here.
---
Wemoto has completed its third year of raising money for the MGPSC. It does so by designing and selling limited edition t-shirts, the profits of which go to the charity.
The t-shirts celebrate the Festival of Jurby, which takes place on the Isle of Man every August. This year's design marked the 60th anniversary of Bob McIntyre becoming the first man to lap the 37.73-mile Mountain Course on the Isle of Man at over 100mph.
After raising £10,000 in 2015 and £16,000 in 2016, Wemoto's target for this year was £20,000. The overwhelming support from customers as well as celebrity endorsement, has meant it has managed to exceed its target.
Article continues below…
Advert
Wemoto looks forward to doing it again with a new t-shirt design, hopefully raising more money in 2018.