Sometimes, I don't want to carry a rucksack, but I will always want my specs, wallet, phone and keys with me. Stuffing the pockets of my jacket and jeans on the bike isn't always ideal, so I was very happy to try out the leather leg bag from the folks at Roadskin.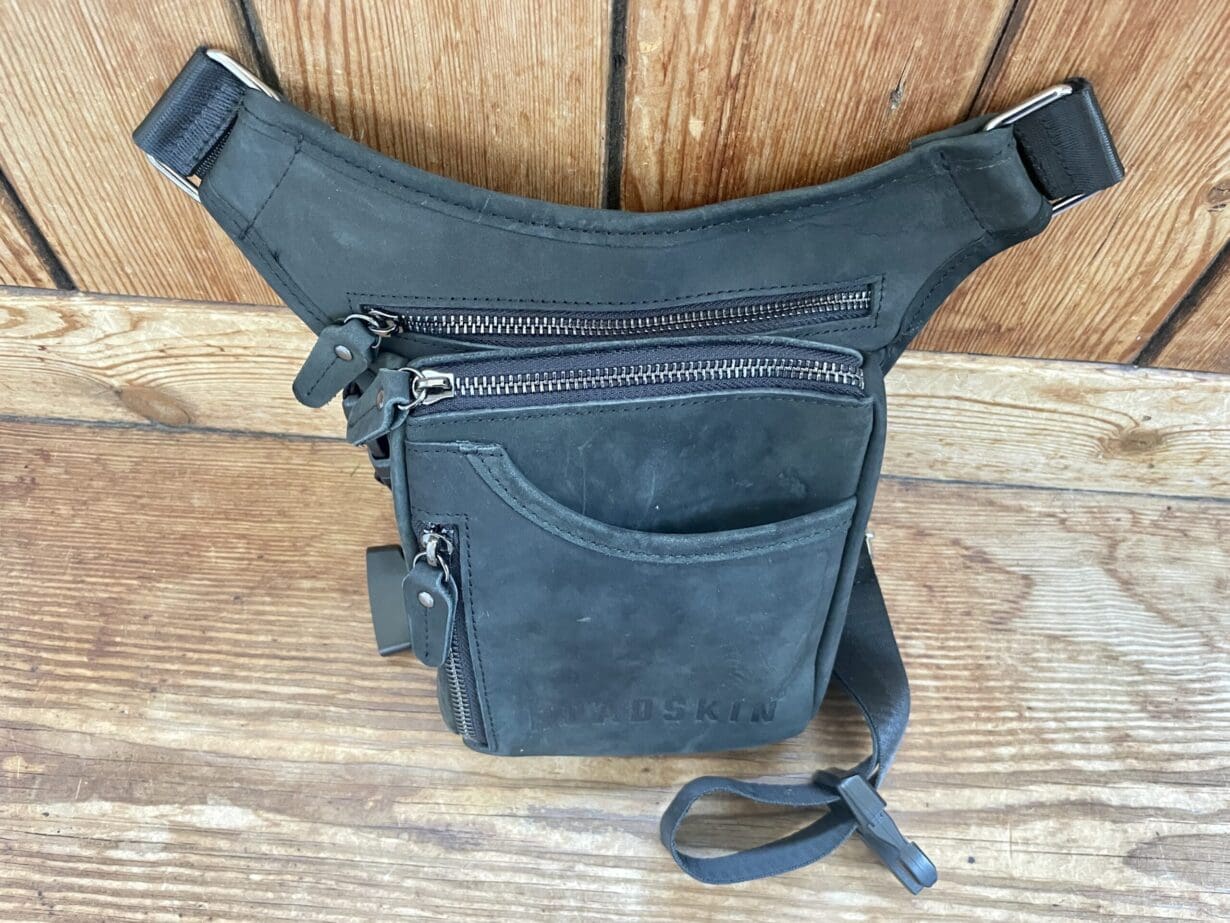 The Roadskin motorcycle leather leg bag is designed for motorcyclists who require convenient access to these kinds of items while riding. The bag is worn around the waist and includes a thigh strap, which can be detached, and the bag can be used as a bum bag, an excellent option.

The essentials that you need on a journey sit nicely in the leg bag and can be accessed whilst sitting on the bike. It's got several different-sized zipped compartments and a small pouch area, too. I soon found a home for everything, which tucked away nicely.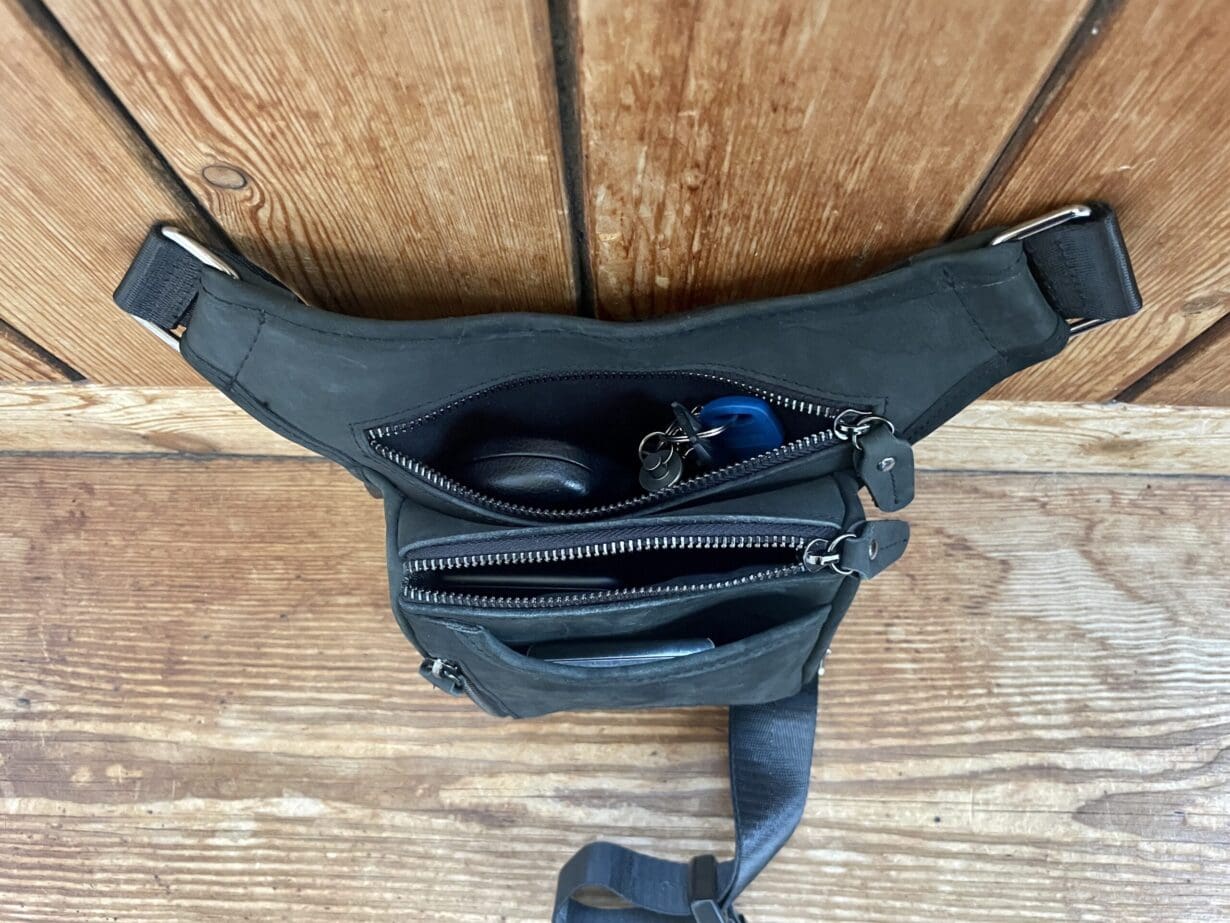 The leg bag is made of durable top-grain leather and features the Roadskin logo on the front. It looks great and is designed to withstand daily wear and tear and different weather conditions, as it's treated with waterproofing. It's not a waterproof bag, but after being in a couple of downpours on the bike I was pleased to find the contents bone dry.
Article continues below…
Advert
---
Enjoy everything MSL by reading the monthly magazine, Subscribe here.
---
In summary, I was pleased to have everything at my fingertips, on or off the bike, without faffing about with backpacks. If you're happy to leave it on your leg it goes wherever you go without a second thought and doesn't get in the way. If you want to, whip the bottom strap off and switch to bum bag mode. To be honest, it goes to most places with me now, and it's coming on holiday with me next year.

Motorcycle Leather Leg Bag Feature Summary:

•Top leather – top grain leather is cowhide leather sanded and buffed down to give a smooth finish. It has been treated with waterproofing.
•Chunky metal zips to withstand all weather, and constant usage.
•Tough webbing straps for durability.

For men or ladies £69.99, www.roadskin.co.uk
#roadskin #thighbag #legbag