Yamaha's Sport Heritage range is a marriage of classic design and modern engineering. It pays homage to the iconic racing machines of Yamaha's past while still offering cutting-edge performance. It is a nostalgia-filled nod to the brand's roots without sacrificing current advances.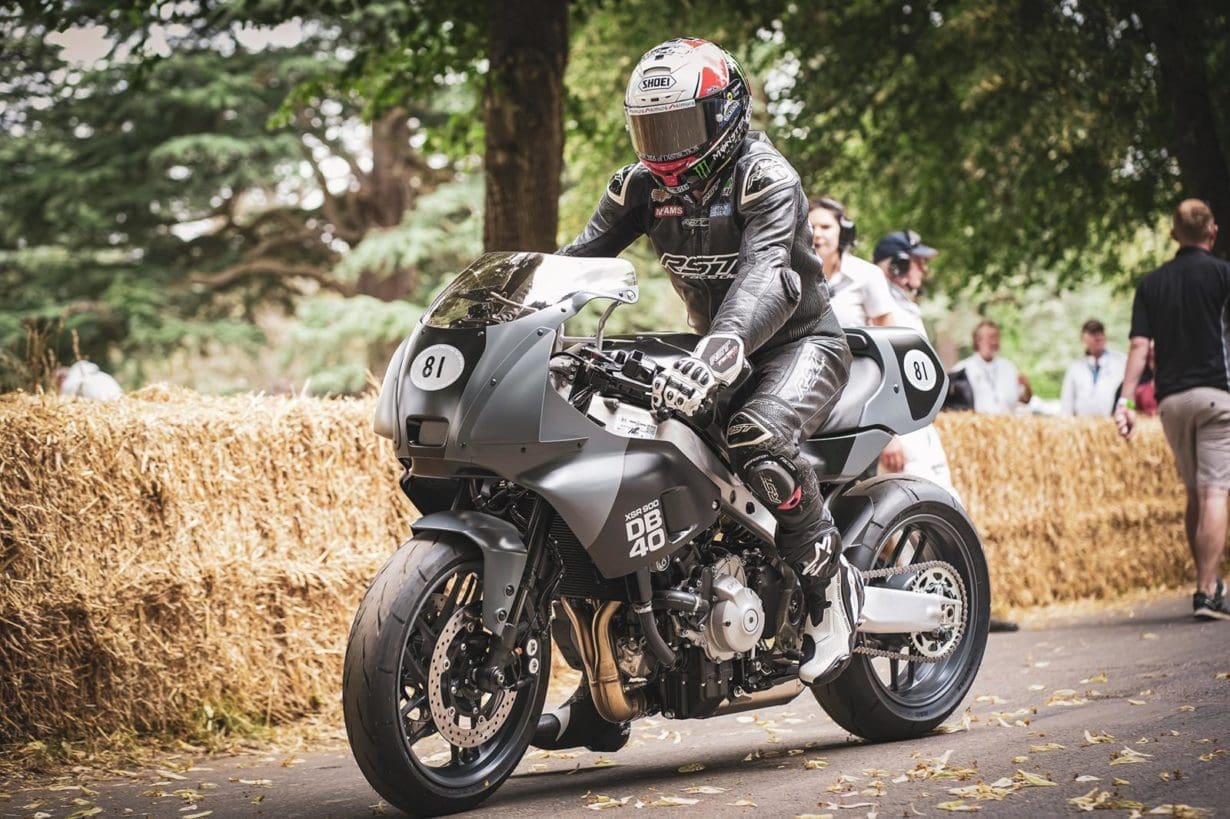 For 2023, Yamaha's racing heritage continues to be celebrated. Earlier this year, the unveiling of the XSR900 RACER accessories and the 1980s Grand Prix-inspired CafeRacersofInstagram Yard Built for Good special set the scene for more. The XSR900 DB40 Prototype has debuted at the iconic Goodwood Festival of Speed.
Climbing Goodwood Hill on every day of the festival, the XSR900 DB40 Prototype symbolized Yamaha's glorious racing past and advanced contemporary technology that reflects the Sport Heritage mission.
Former YZR500 Grand Prix rider Niall Mackenzie, who piloted a Marlboro Yamaha in '89 and further Yamaha machines in the early nineties, guided the XSR900 DB40 Prototype up the hill.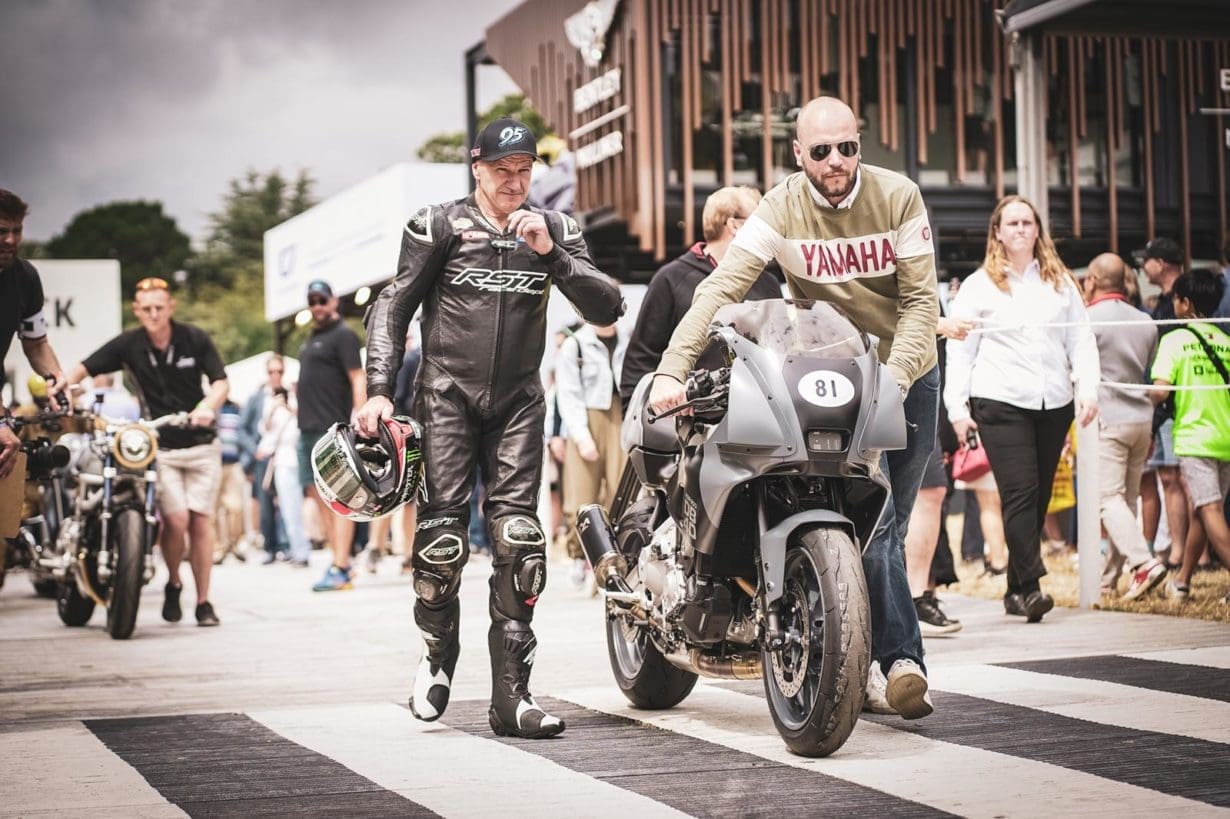 In the 1980s, Yamaha was a trailblazer in motorcycle engineering with their Deltabox chassis. This revolutionary frame is featured in their Grand Prix race machines.
This technology was soon used in the construction of road bikes, and today, after four decades, the classic Deltabox architecture is still what many Yamaha bikes feature at their core.
Designated the XSR900 DB40 Prototype in celebration of 40 years since the iconic Deltabox frame was introduced, this motorcycle is powered by the acclaimed 890cc 'CP3' triple-cylinder engine. It boasts the latest iteration of the legendary chassis.
The term 'Deltabox' is created through the combination of 'Delta', the fourth letter of the Greek alphabet, depicted as a triangle, and 'box'.
The Deltabox is formed of a triangle, linking the head pipe to the swingarm pivot, creating a box-shaped cross-section. This connection between the steering head and pivot point provides excellent rigidity and feedback when it matters most. The cross-shaped box section increases surface area while remaining lightweight and enhancing rigidity.
Yamaha introduced the Deltabox chassis to their 1982 YZR500 OW61 Grand Prix machine, and just three years later, it featured for the first time on the production TZR250 race bike, granting street riders the same characteristics found in Yamaha's factory race machines. This frame has since become emblematic of Yamaha's Supersport models, most notably the iconic R1 released a quarter-century ago.
The XSR900 DB40 Prototype is the newest incarnation of the XSR900, inspired by Yamaha's iconic racing identity. Last month, "caferacersofinstagram" previewed their first Yard Built for Good project at the Bike Shed Motorcycle Club Show – a customised XSR900 paying homage to Yamaha's Grand Prix racers of the 80s and 90s.
Yamaha unveiled a range of Genuine Accessories, transforming the XSR900 into a RACER with a café-style mini fairing and race-styled single seat cover. It debuted at the Bike Shed Motorcycle Show and was then taken to Wheels and Waves Punk's Peak by French GP racer Christian Sarron in June.