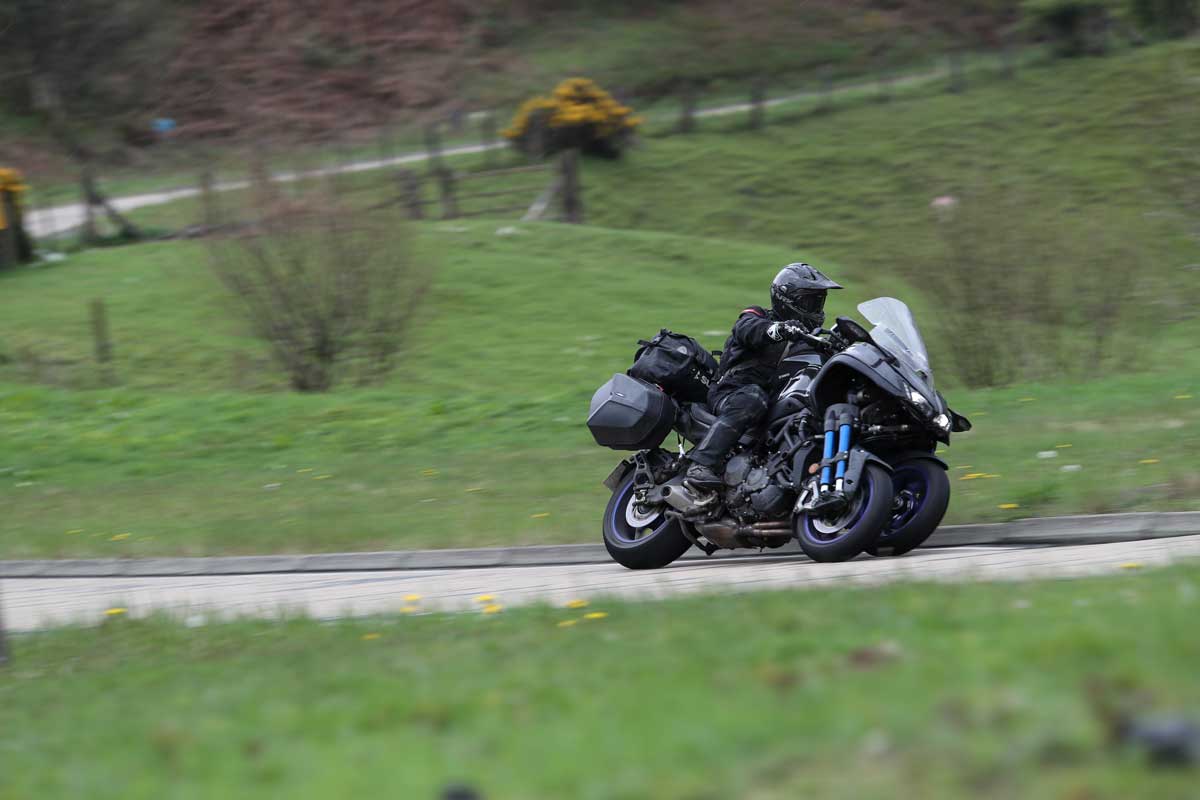 More miles of fun and learning endears Mossy to the Yamaha Niken all the more
Plenty of varied outings on the Niken this month have helped me learn it all the more, and on the whole appreciation for it pretty much remains firmly intact.
I've never ridden anything like it in my time on bikes, with the performance of the incredibly capable front end, and unending attention it gets being the two most prominent features.
Take a look back at Part One, Part Two, Part Three and Part Four of Mossy's Yamaha Niken review.

Meeting another iconic Yamaha
If there was a place it was ever going to stand out it was at the nearby Castle Combe race circuit. Hosting a round of Classic Racing Motorcycle Club's race series, the Niken generated plenty of looks in the paddock full of much older machinery.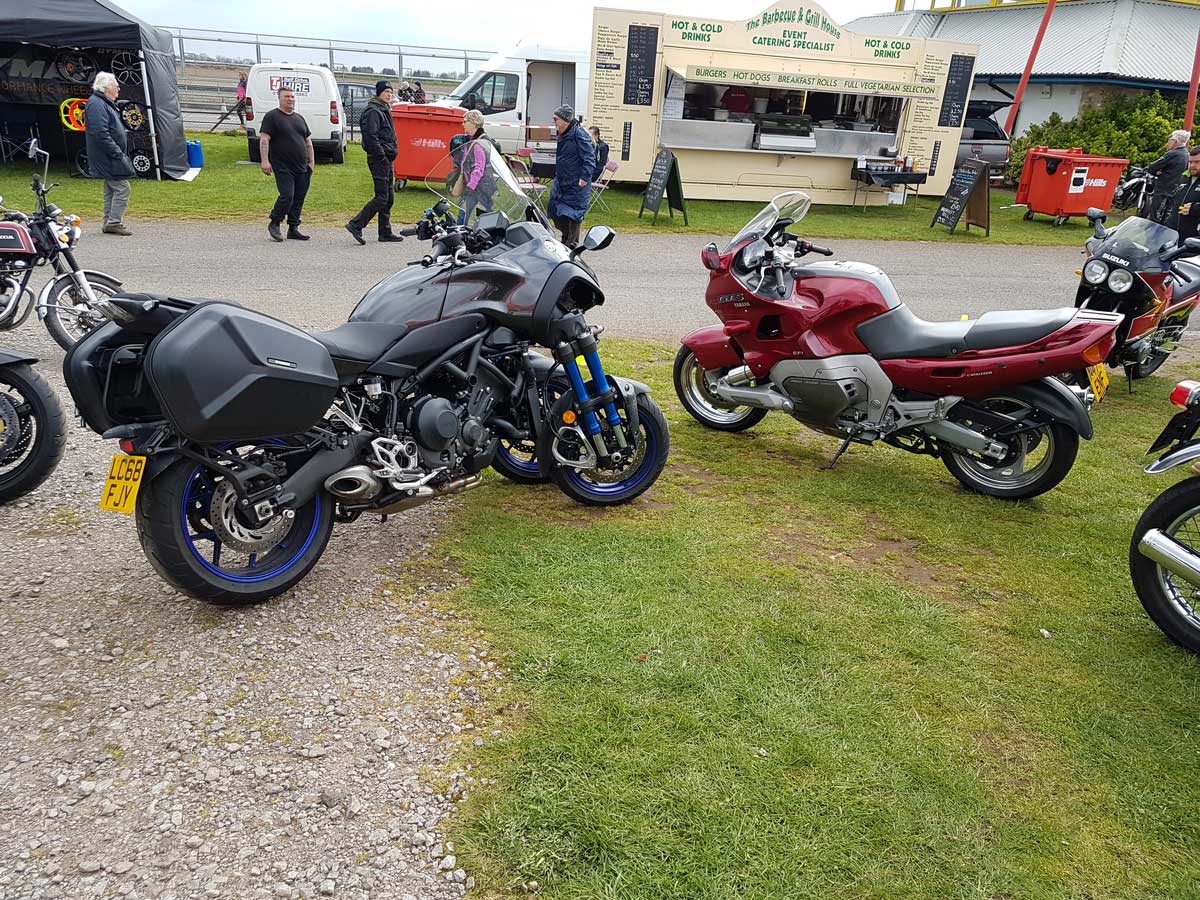 That's not to say there wasn't anything as interesting as my three-wheeler though. I discovered another notable production machine of similarly brave design built by the same manufacturer back in the late 80s – Yamaha's hub-centre steered GTS1000. The Japanese bike firm obviously have a thing about funny front ends!
Making my life trickier
Not long later, I had my first 'fault' with the Niken. After I'd lubed the chain, a warning light lit up on the dash. But then I remembered a recent conversation with someone at Yamaha UK who told me if you run the engine in gear with the bike on its centre stand, that's what happens.
My local dealer quickly sorted things for free, and reminded me to turn the wheel by hand from now on. Just after that, another rider error was committed when I lost the Niken's keys while out for a dog walk! Again, I was saved by others, and replacements were posted after notifying them of my stupidity.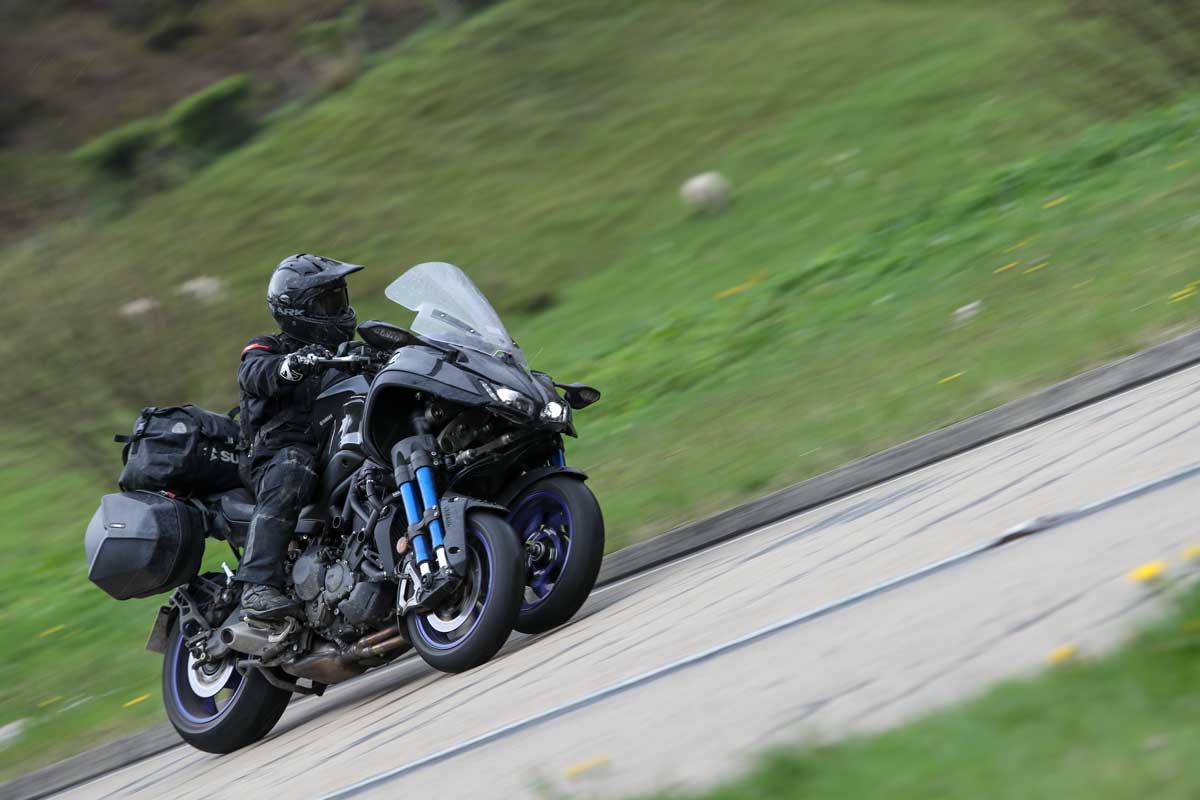 Checking it'll fit
Once armed to ride again, I headed north for a family visit in the Midlands, though not before needing to make a call of enquiry first. I had to get my brother to measure the width of his gate to learn if it was wide enough to allow the Niken to pass through.
Luckily the gap turned out to be more than the necessary 32-inches so off I went. It's a ride I really enjoy, using the excellent Fosse Way to make speedy, picturesque progress. During the ride once again I found much favour with the security of the fantastic front end grip. Relying on what feels immovable really is very relaxing and boosts confidence to unparalleled levels. I love it!
Just a few days after getting home from more of the same pleasure gained on the return run it was time to add another 170 miles to the Yamaha with a day trip to CMC in Cannock.
Up early enough to avoid motorway use on the way there meant another bout of A-road satisfaction, but needing to make the journey home as speedy as possible meant I had to forego the joys of the Fosse and join the M5 instead. Anticipating the usual level of boredom and frustration these sorts of routes bring, discovery of another virtue of the Niken lightened the load, almost literally.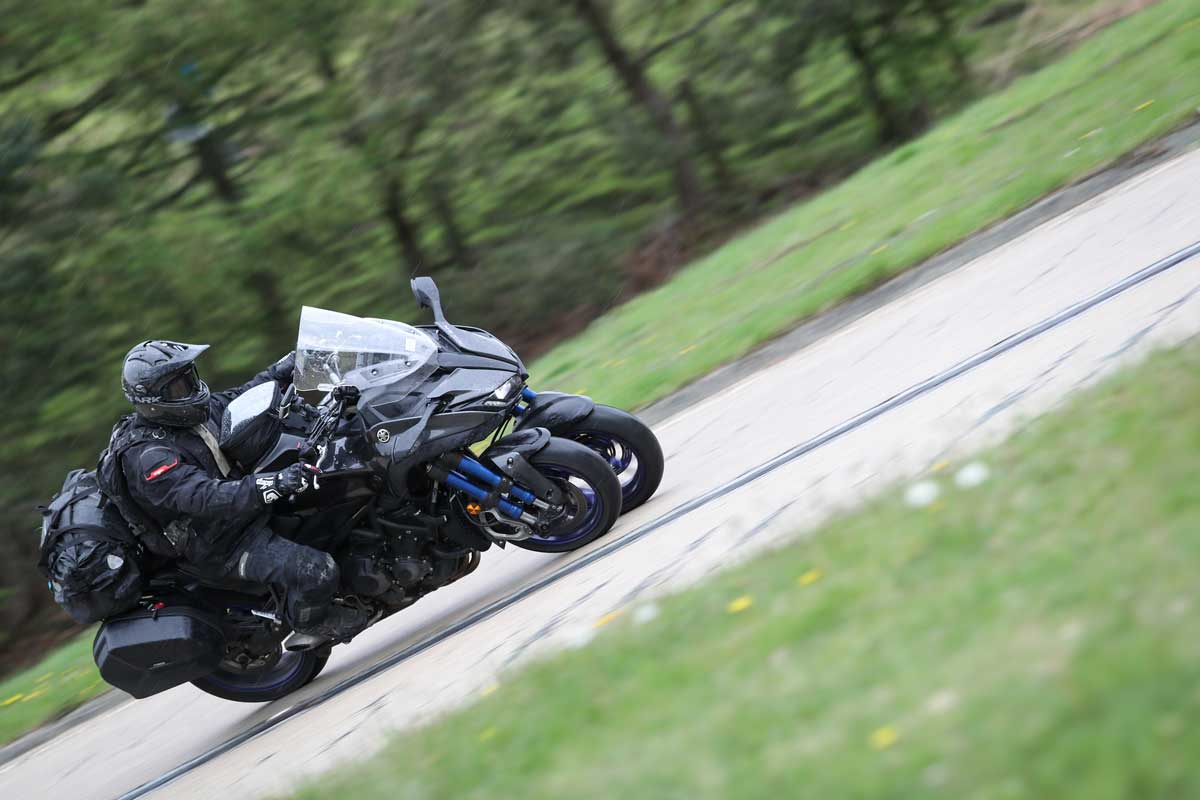 Taking out the strain
Not being a fan of cruise control means I very rarely take advantage of its 'assistance', but on this occasion I was quite thankful of it.
An old arm injury means some discomfort on some longer journeys, but activating the cruise solved the problem completely with any return to manual throttle use underlining how much relative physical effort is needed just to twist open the throttle butterflies!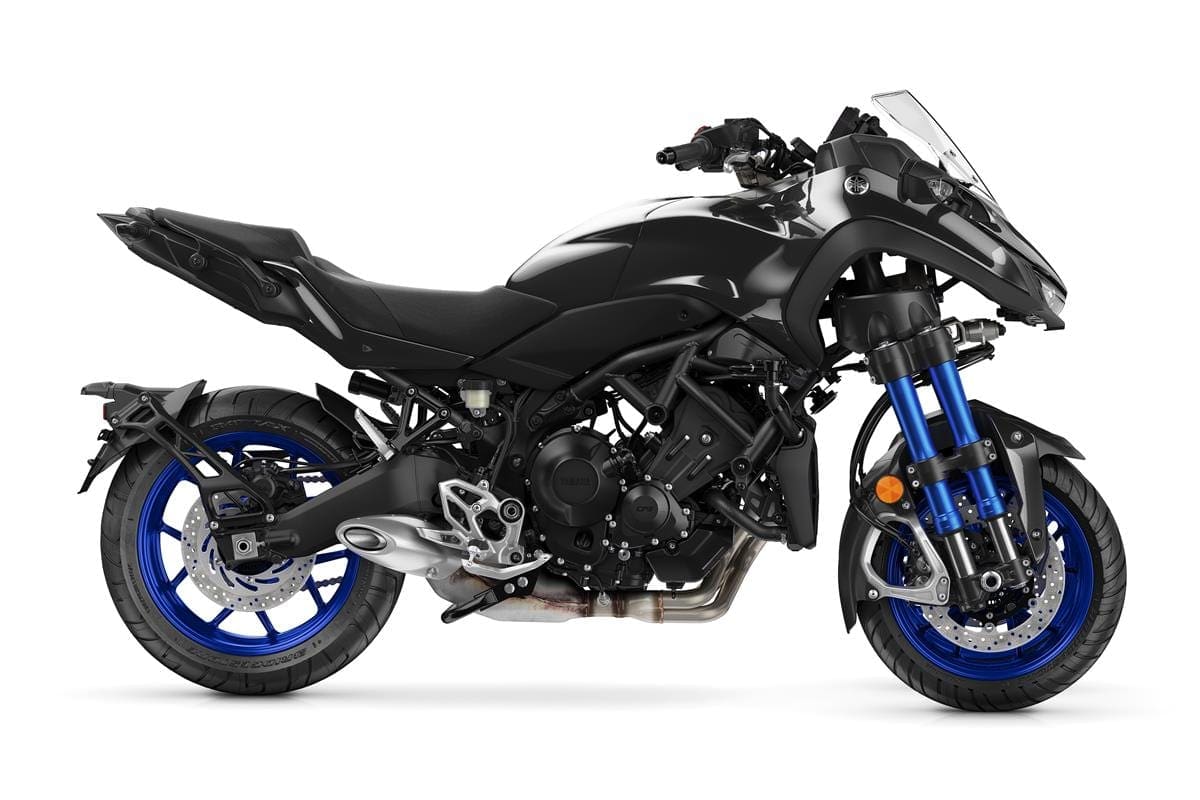 Yamaha Niken: This month
Rider: Chris Moss
Cost new: £13,499
Engine: 847cc, liquid-cooled, inline triple
Spec: 114bhp/65lb-ft
Kerb weight: 263kg
Tank: 18 litres
Seat: 820mm
Miles this month: 1112
Miles on clock: 3207
Average mpg: 45mpg
Current tyres: Bridgestone A41s
Modifications: tall screen £189.82, panniers and frames £610.13, tank bag and mounting £177.31, centre stand £233.24, heated grips £151.10
Total value of mods: £1361.16