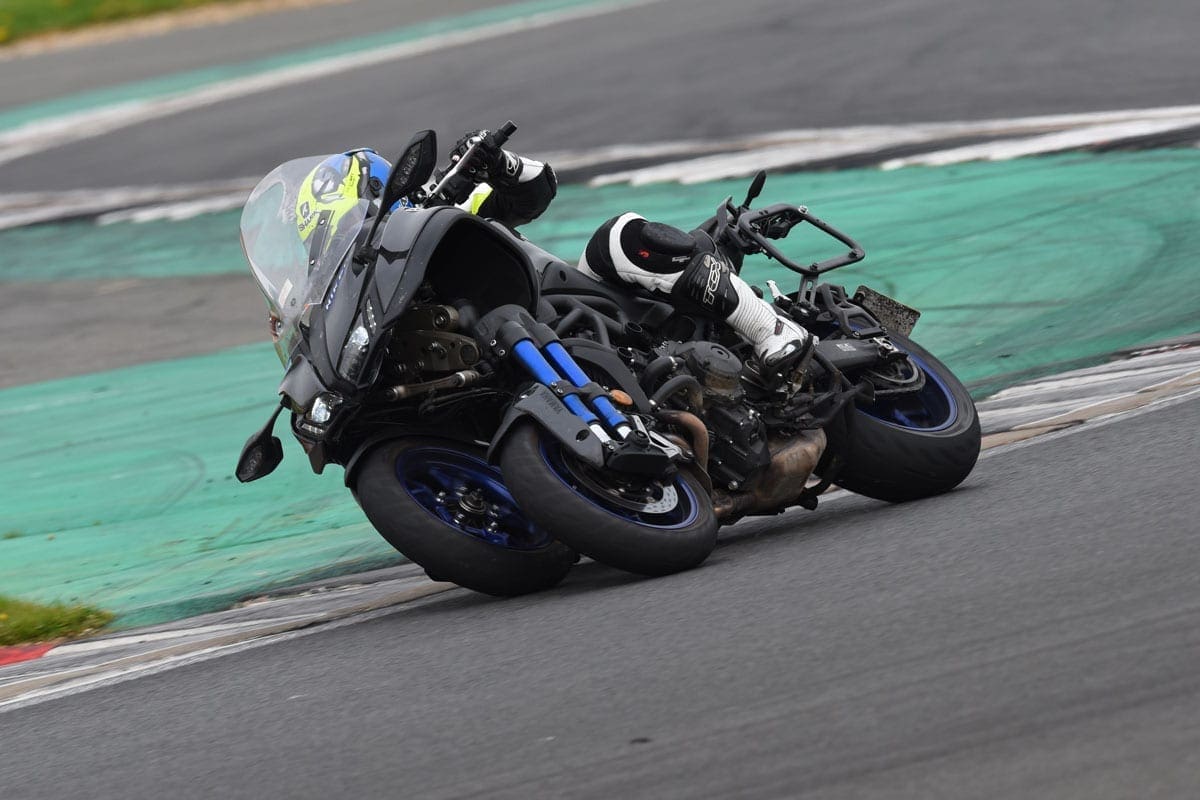 Visiting Silverstone on the Niken helps Mossy understand it even more, and learn what others think of it
Heading off to Silverstone isn't new to me. Over the years I've done many laps around the famous track on a number of different bikes. However, riding the circuit on a Niken was likely to be in total contrast to anything I'd ever done there before.
Related articles
Yamaha was using Silverstone as a base for its annual dealer event. The dealers had the chance to come along and ride most of the bikes in the range, especially the Niken as over 30 of the three wheelers were available to try on both road and track.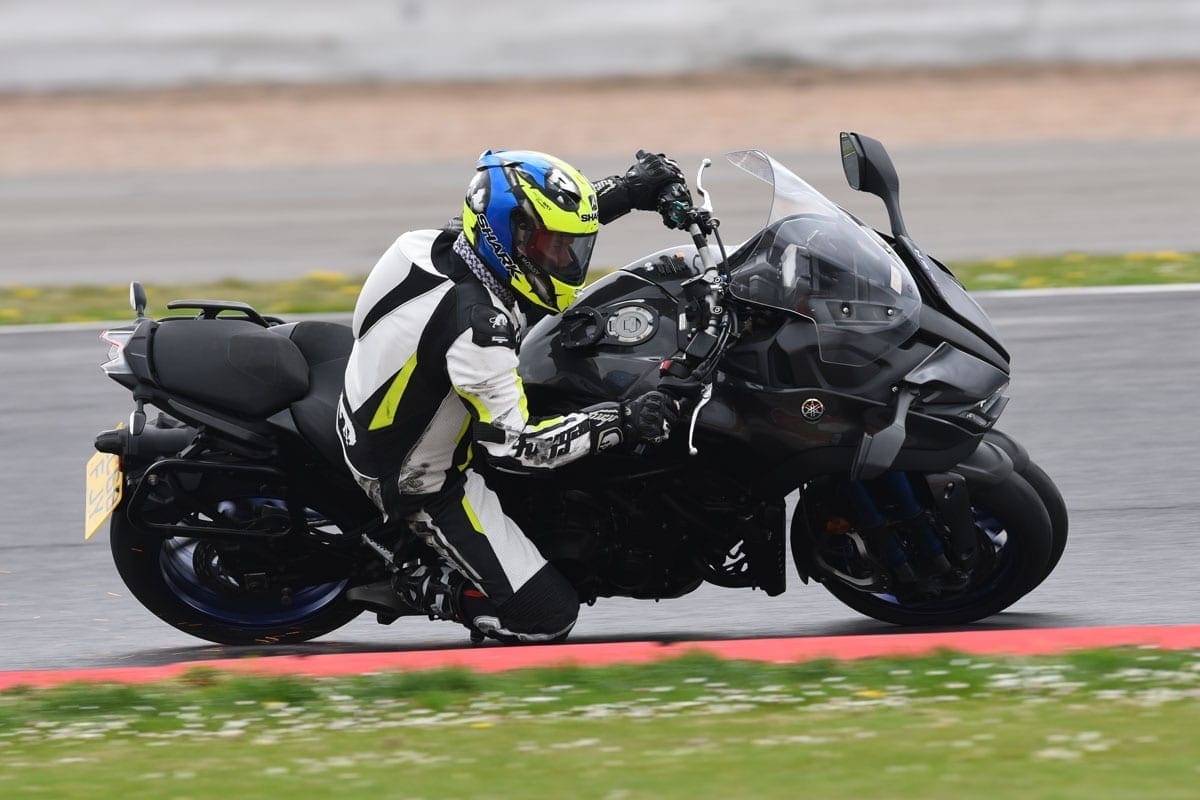 As someone who's done lots of miles on the bike, with a very obvious affection for it, Yamaha had invited me along to be a bit of an ambassador. I was looking forward to it all. Not only would I get to see what the Niken was like when ridden much harder on track, I would also have the chance gauge reaction from those completely new to it.
Regular readers will know I've ridden my thee-wheeler on track before, at Thruxton. I was really impressed by how well it performed. But looking back, I was in the early stages of learning about the Niken, which I've discovered is something that takes quite some time.
Pushing the envelope
Arrival at the track highlighted the importance of the event. There were a hell of a lot of Yamaha bikes and people present. This was clearly a big corporate occasion for the bike firm, and the emphasis on promoting the Niken was obvious. Not having ridden there for quite a while, I asked for guidance on the best way to lap from ex-racer Ian Cobby. He's an instructor at the track and with his talent and experience turned out to be of great value. Following him for a while proved very useful.
With the safety net the Niken's front end gives you, I soon felt more than comfortable riding really fast. I don't care what anyone says, you can push a bike a lot harder on circuit than you have the chance to on the road. Yet even braking very late and deeply into some of the tighter corners felt good and safe. When Cobby waved me through I felt familiar with the track layout and more than confident to continue riding hard. Back at the paddock Ian expressed how impressed he was with what he'd just witnessed. Noting how late he'd seen me brake and then carry that deceleration so deeply into the corner had very much impressed him. Then he had a go on a Niken himself.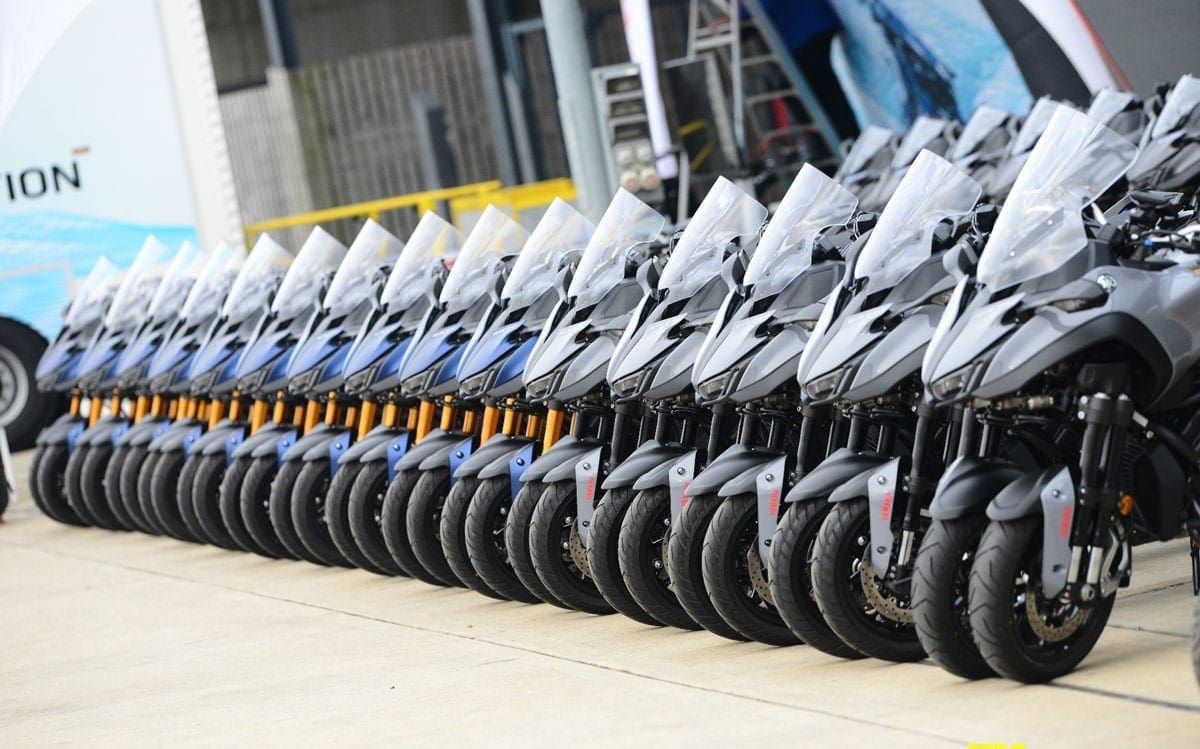 A former BSB rider, Ian knows how to ride well and understands how to get the best from a bike. This was instantly obvious, and I struggled to keep up with him. Quite what we looked like lapping as quickly as we were amongst some of the more conventional Yamahas I don't know. But I do know seeing lots of Nikens going round the track together certainly amused me. They really do look totally different, and trying to process the extraordinary view took time.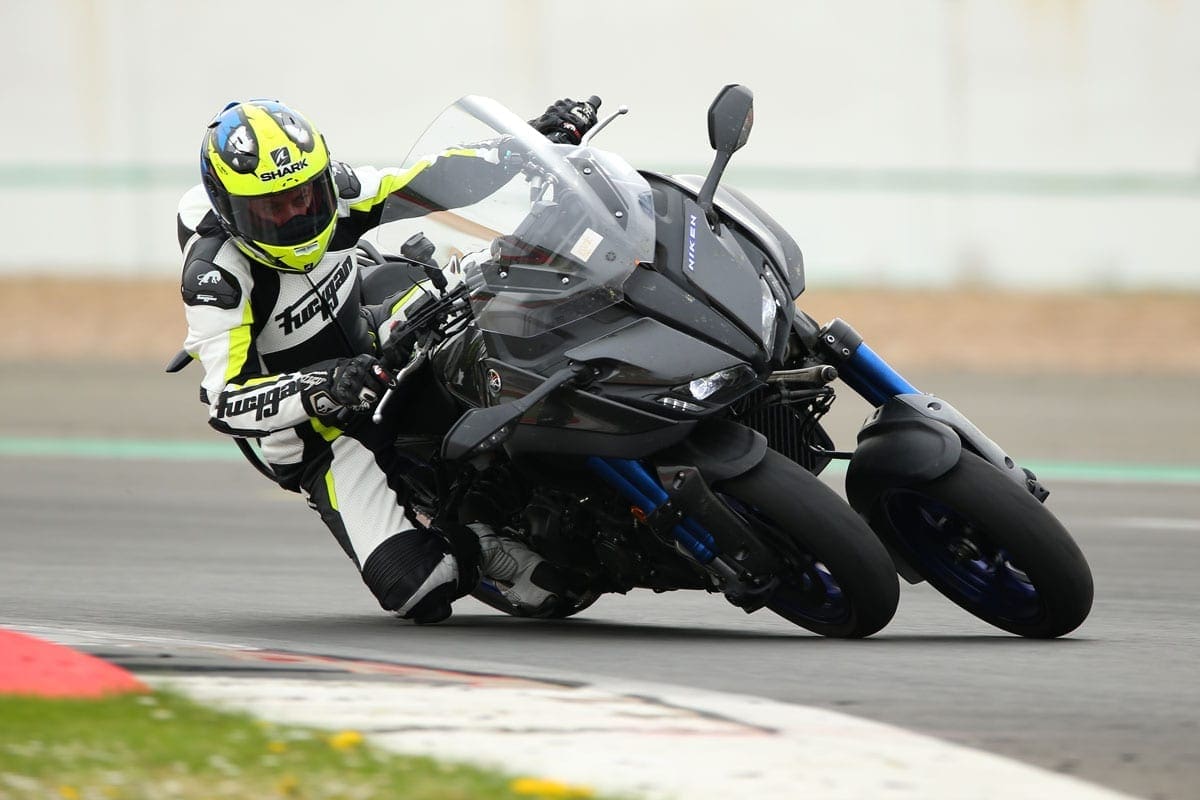 Mass approval
Cobby was very much won over by the three-wheeler, finding the front-end grip to be 'unbelievable'. Soon able to take it just beyond the grip limit of the two front tyres, he really rated just how he could play with the ultimate capability and still feel secure. Getting the wheels to start pattering across the track was something he learned to do and enjoy regularly. "I couldn't push the front end that hard on a two-wheeled bike and get away with it", he enthused. "I jumped on it whenever I got the chance. You can be really aggressive with it. It's awesome. I'd have one".
Yamaha's BSB racers both know the Niken from previous experience and have become fans, with Jason O'Halloran admitting he wasn't sure what he felt when he first saw it. But immediately after riding it, just fell in love with it. Team mate Tarran Mackenzie thinks the front end feel is amazing for a road bike, and not what he expected at all. He thinks you really have to ride it to understand it, adding that though he could try any of the Yamahas at Silverstone, he preferred riding the Niken as it's so much fun.
Others happy to travel at slower speeds were also impressed with the Niken. I spoke to over ten riders and all were bowled over by what it could do. They used plenty of complimentary words and expressions. Some said it shocked them, others admitted they were blown away by it, proclaiming it as fantastic, fabulous, and revolutionary. One rider noted how easy and relaxing it was to ride. Several loved the way they could rely on its front end. They were especially impressed by how safe and stable it felt.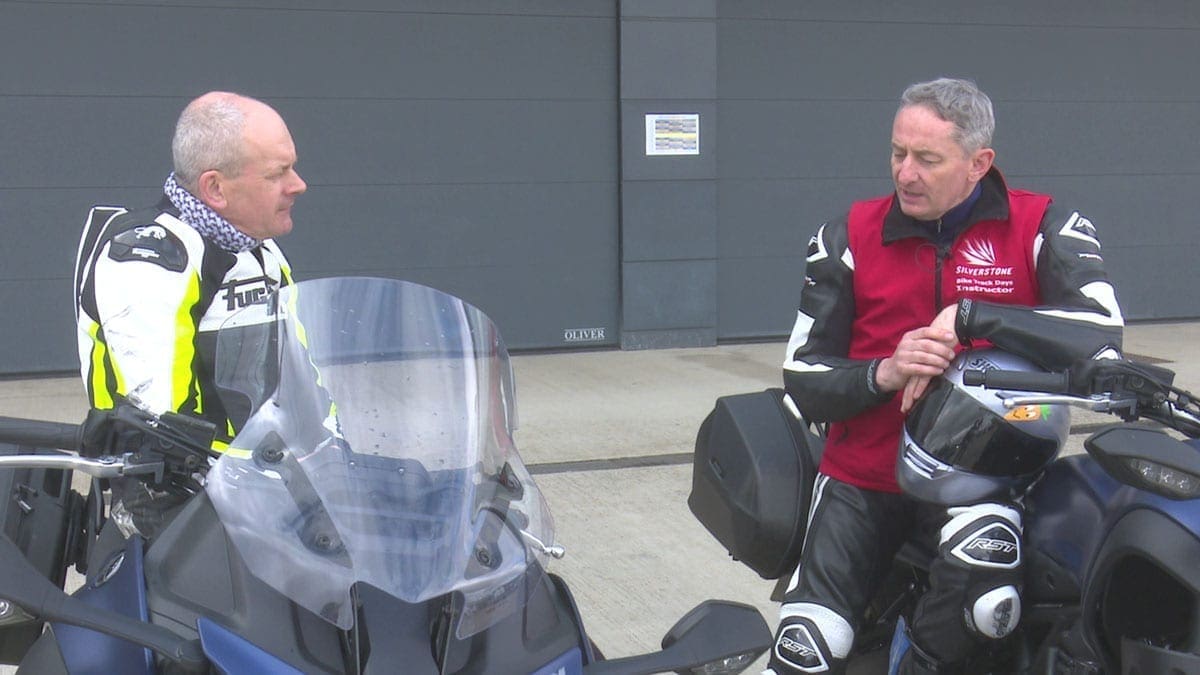 So glad to hear the complements
I have to admit, all the positive comments came as some relief to me. After listening to the negativity of so many people for so long, I was beginning to wonder if I was the only one who liked the Niken. There were some things I didn't enjoy at Silverstone. The 125 mph speed limiter was one, and the occasionally over intrusive ABS brakes needing care to manage stopping was another. However, the most significant issue I need to get off my chest is something I'll leave until next month to explain more fully and fairly.
Yamaha Niken: This month
Rider: Chris Moss
Cost new: £13,499
Engine: 847cc, liquid-cooled, inline triple
Spec: 114bhp/65lb-ft
Kerb weight: 263kg
Tank: 18 litres
Seat: 820mm
Miles this month: 789
Miles on clock: 3996
Average mpg: 44mpg
Current tyres: Bridgestone A41/S22
Modifications: tall screen £189.82, panniers and frames £610.13, tank bag and mounting £177.31, centre stand £233.24, heated grips £151.10
Total value of mods: £1361.16