The Niken's unique front-end stability is hugely reassuring, especially at this time of year.
With a mind programmed from 42 years of riding experience on only two wheels, quite understandably it's still taking me time to feel fully at home when rounding corners quickly on the Niken.
Related articles on MoreBikes
But with more miles comes more familiarity and slowly but surely I'm becoming accustomed to the amazing things it can do. That was especially apparent during a weekend ride I took to Lichfield.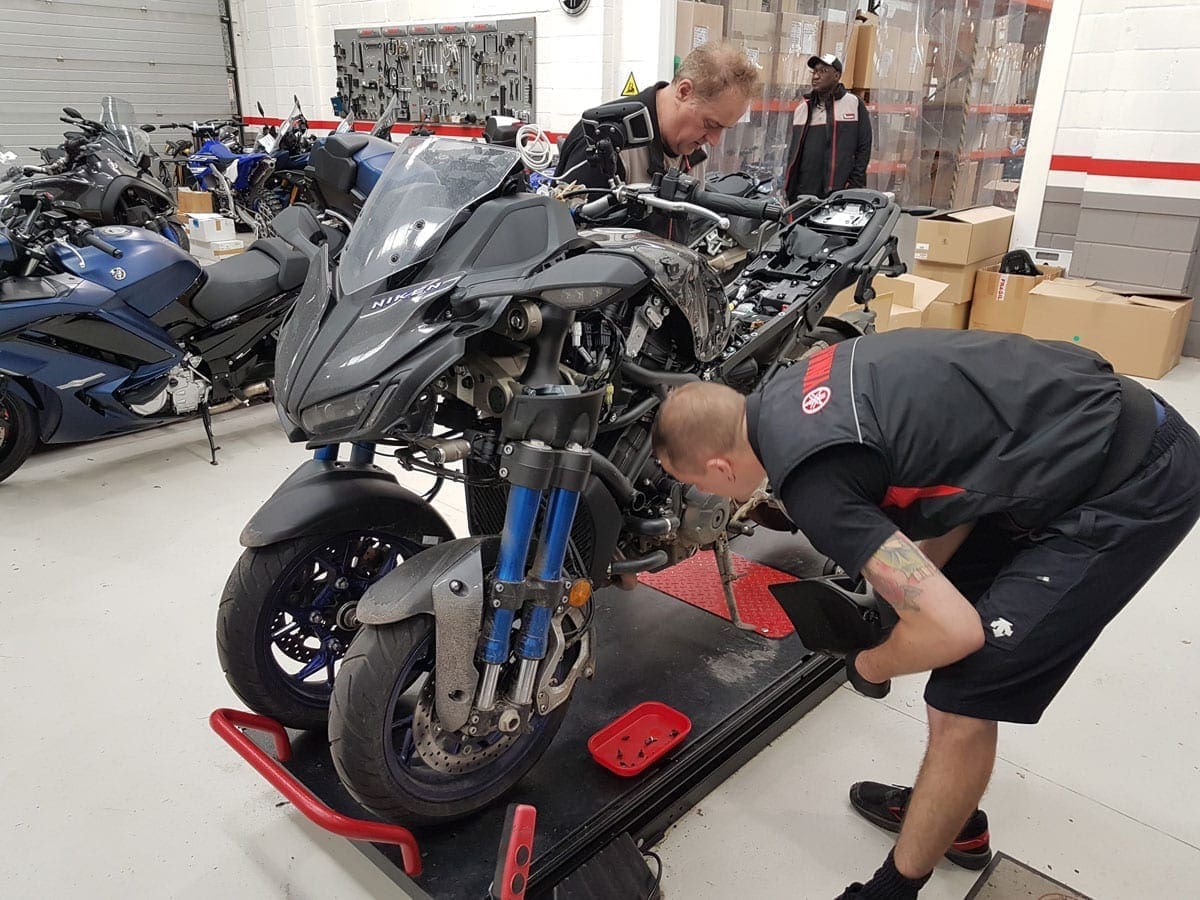 More protection needed
The bike's low screen drew groans from me – it allows cold air to blast against your upper body. Unless you're wrapped up well, you're going to get chilly pretty quickly. Worse still, at speed the strain on the arms and shoulders restricts satisfaction.
What was impressively relaxing however, was the piece of mind the front-end grip gave me in the latter stages of the ride. Going slightly off course saw me having to negotiate the challenges of a very twisty, undulating, dirty, bumpy, worn out and narrow backroad. It was not a good place to be, with the reduced grip only adding to the frustration of effectively being lost.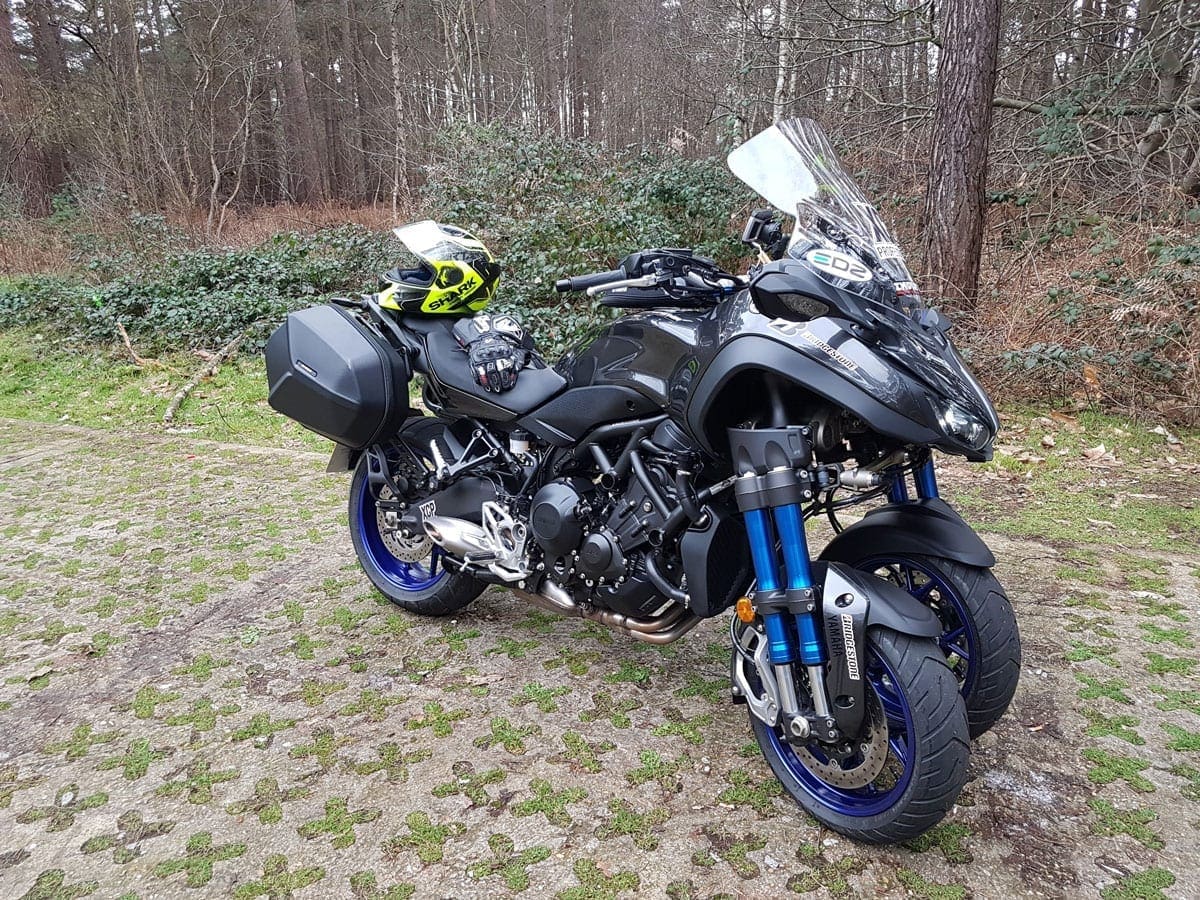 Feeling totally reassured
Enter one big ally in the shape of the Niken. With its two front wheels dealing with the lower friction coefficient perfectly well, I need not have worried in the slightest. I can't say I pushed things really hard, my head wouldn't allow that. But with a totally planted feel, I couldn't have felt much safer aboard this bike. I certainly wouldn't have felt as much at ease on any two-wheeler. And that's a marvellously reassuring feeling when the roads are as treacherous as that one.
A run-in engine means I can now take more advantage of what the MT-09 three-cylinder motor can deliver, and at this time of year that's more than enough. Just as useful is the lovely flexibility it has, helping to make the Niken feel even more laid-back and user-friendly. Its healthy pulling power negates having to juggle gears and raise revs to access enough acceleration. It's very much my sort of motor.
The trip home and a subsequent ride to Yamaha in cold weather wasn't especially pleasant as I used motorways on both occasions, with the screen height offering very little shelter.
However, help was very much at hand when I got to the importer's HQ. In the next couple of hours the Niken had a taller screen, panniers, tank bag, centre stand, and some heated grips fitted to it. I'll tell you more about these additions next month, but in the meantime I'll just say that my onward rides to Ringwood and then home were far warmer and more civilised experiences.
Now I have a bike that lets me feel distinctly more comfortable as well as safe and secure rounding corners. As a winter bike the Niken has just become all the more suitable.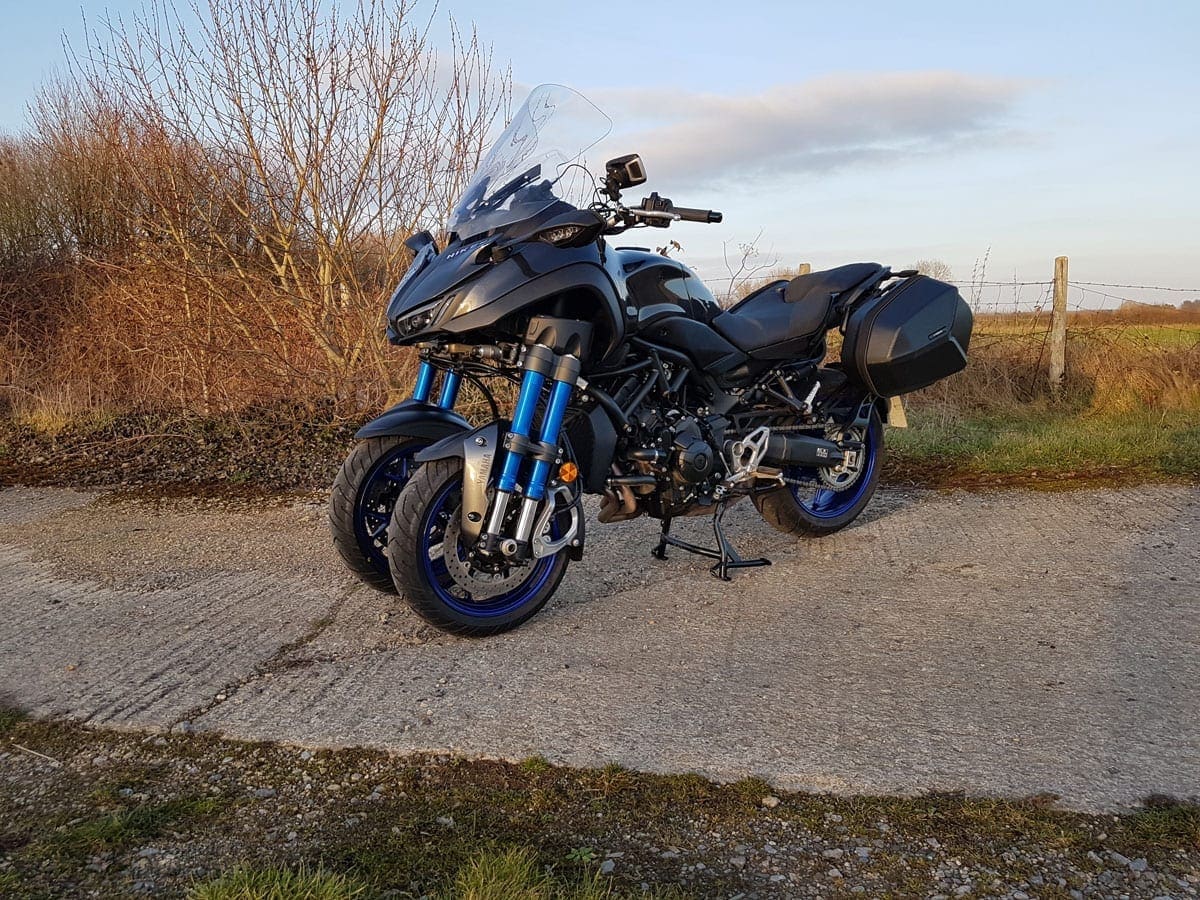 Yamaha Niken: This month
Rider: Chris Moss
Cost new: £13,499
Engine: 847cc, liquid-cooled, inline triple
Spec: 114bhp/65lb-ft
Kerb weight: 263kg
Tank: 18 litres
Seat: 820mm
Miles this month: 553
Miles on clock: 1158
Average mpg: 47mpg
Current tyres: Bridgestone A41s
Modifications: tall screen £189.82, panniers and frames £610.13, tank bag and mounting £177.31, centre stand £233.24, heated grips £151.10
Total value of mods: £1361.16
Check out Part One of the definitive road test and review of Yamaha's Niken here.