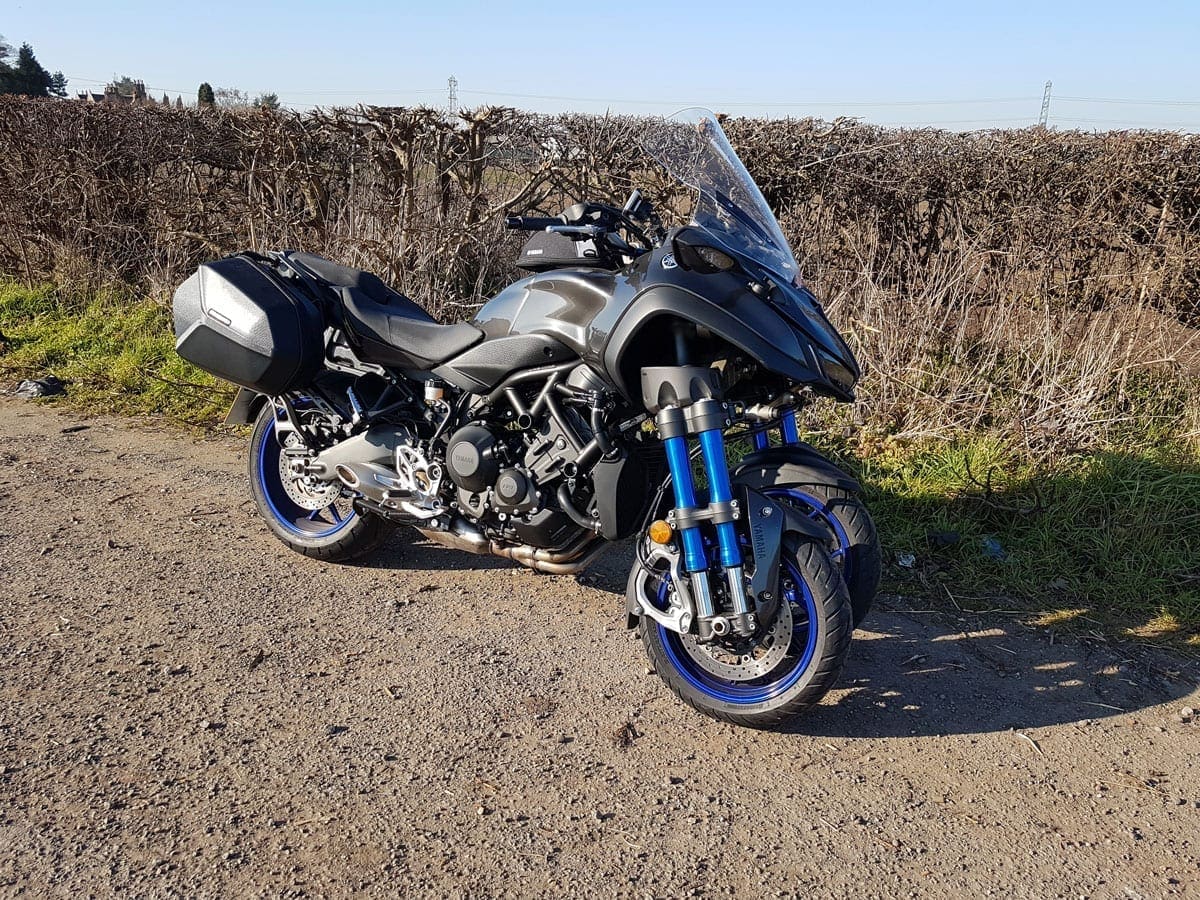 Just one recent 200-mile round trip helped me appreciate all I like and dislike about the Niken.
The journey to Lichfield's one I've made before, but with greater experience of the Yamaha, I'm starting to click with it virtually from mile one. I can now immediately trust the front end grip without needing time to test my belief in its ability.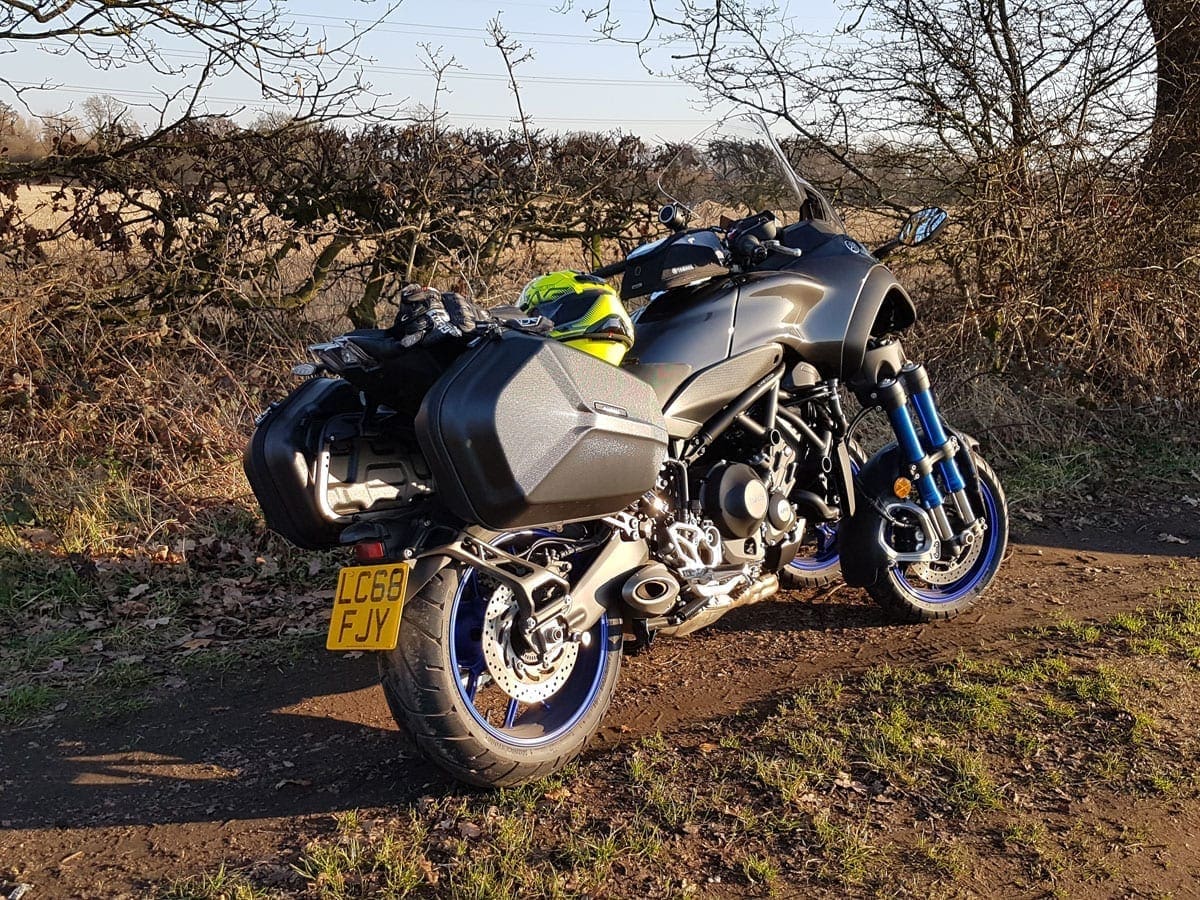 Related articles on MoreBikes
In saying that, I'm also learning more about the balance of adhesion at each end of the bike. With so much more available at the sharp end, I'm realising it's now the rear that's more likely to let go soonest.
It's a more preferable situation for me, with the traction control helping the on-throttle moments, and my off-road experience assisting my judgement and control of any rear tyre slides going into a corner. For me, if there's ever an end to lose first, it's the rear every time.
Feeling looked after
The taller screen, panniers, heated grips, and centre stand I've recently had fitted have made a huge difference. Boosting the Niken's versatility distinctly, the screen is especially beneficial. Wind protection is in another league, improving comfort at higher speeds and keeping me altogether warmer.
Restricted by traffic
The panniers are big enough to hold all I need for some time away from home. Though I do think I might need to secure their zips better than the tiny, fiddly to use Yamaha combination padlocks. The panniers naturally add to the width of the Niken, though as the girth of the rear end is about the same as the front, it's easier to judge when filtering. Getting through the stationary traffic isn't too bad on a dual carriageway, but trying to make progress through heavy traffic in towns requires more care, and a lot more patience.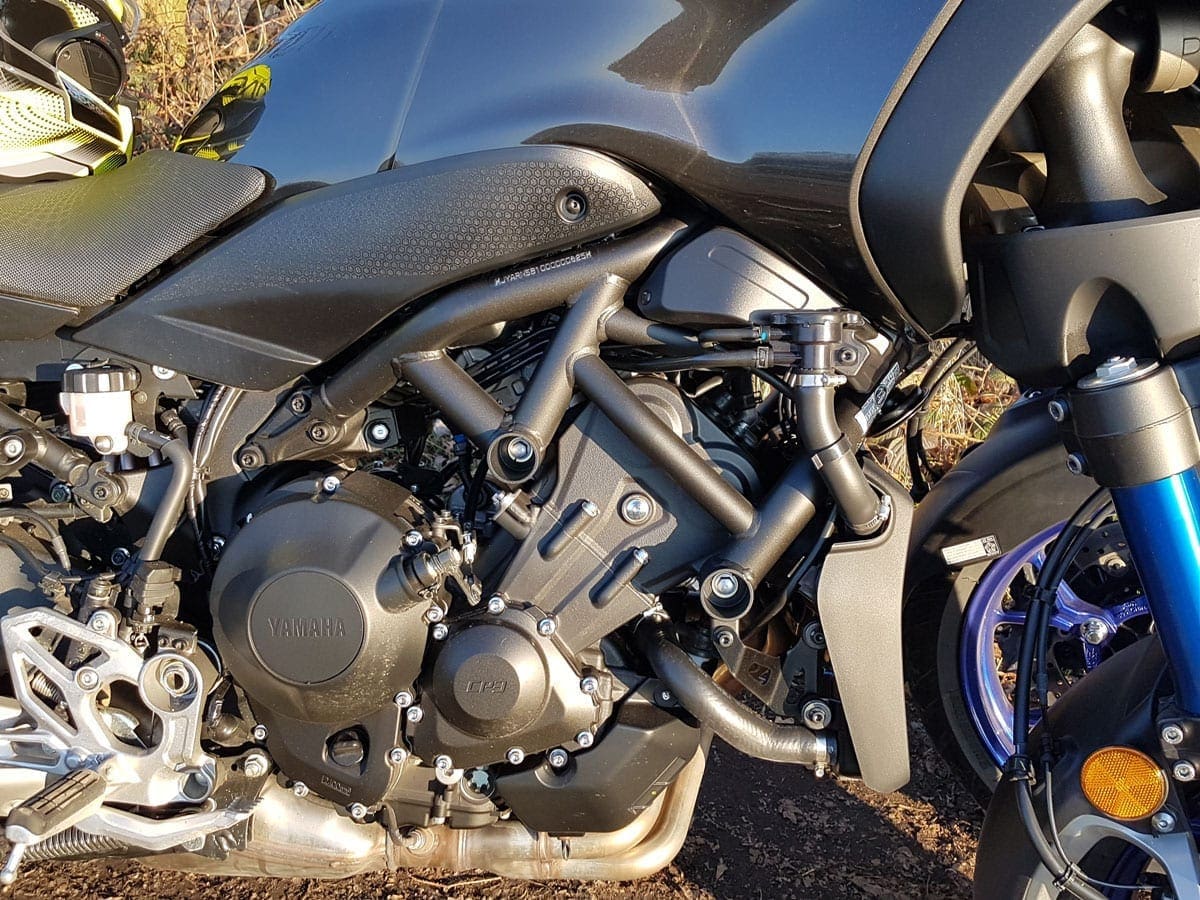 I want to go further
The fuel range isn't quite as good as I'd like. I know the Niken will just about get to my desired 200 miles from a tank, but when fuel stops aren't as frequently sited as is the case on motorways, and when you have to pay motorway prices, it can be a bit irritating: on my most recent ride I had to pay an extra 25p per litre on the M5 than I would at my usual fuel station. If the Niken was mine, I'd definitely look into trying to boost its range. If its tank held just another 5 litres, I'd like it a lot more.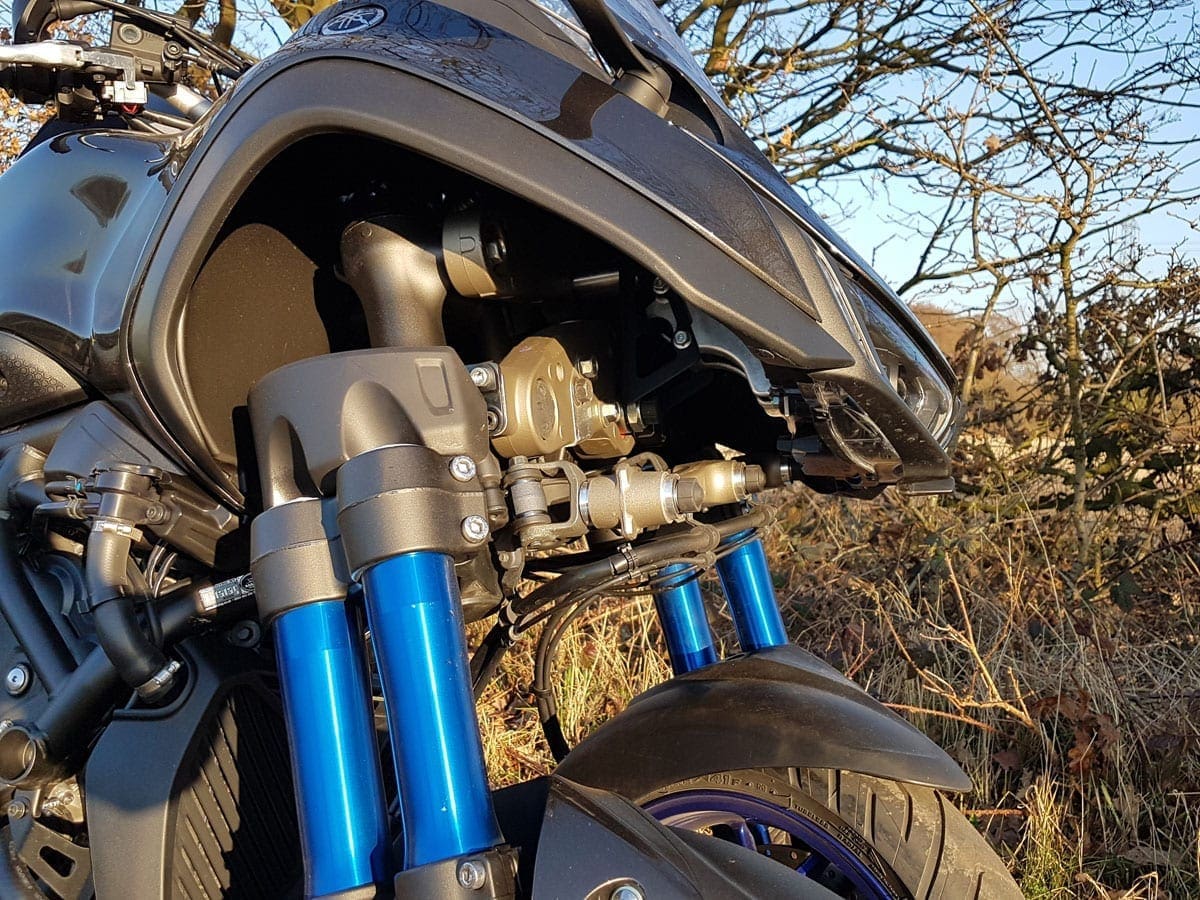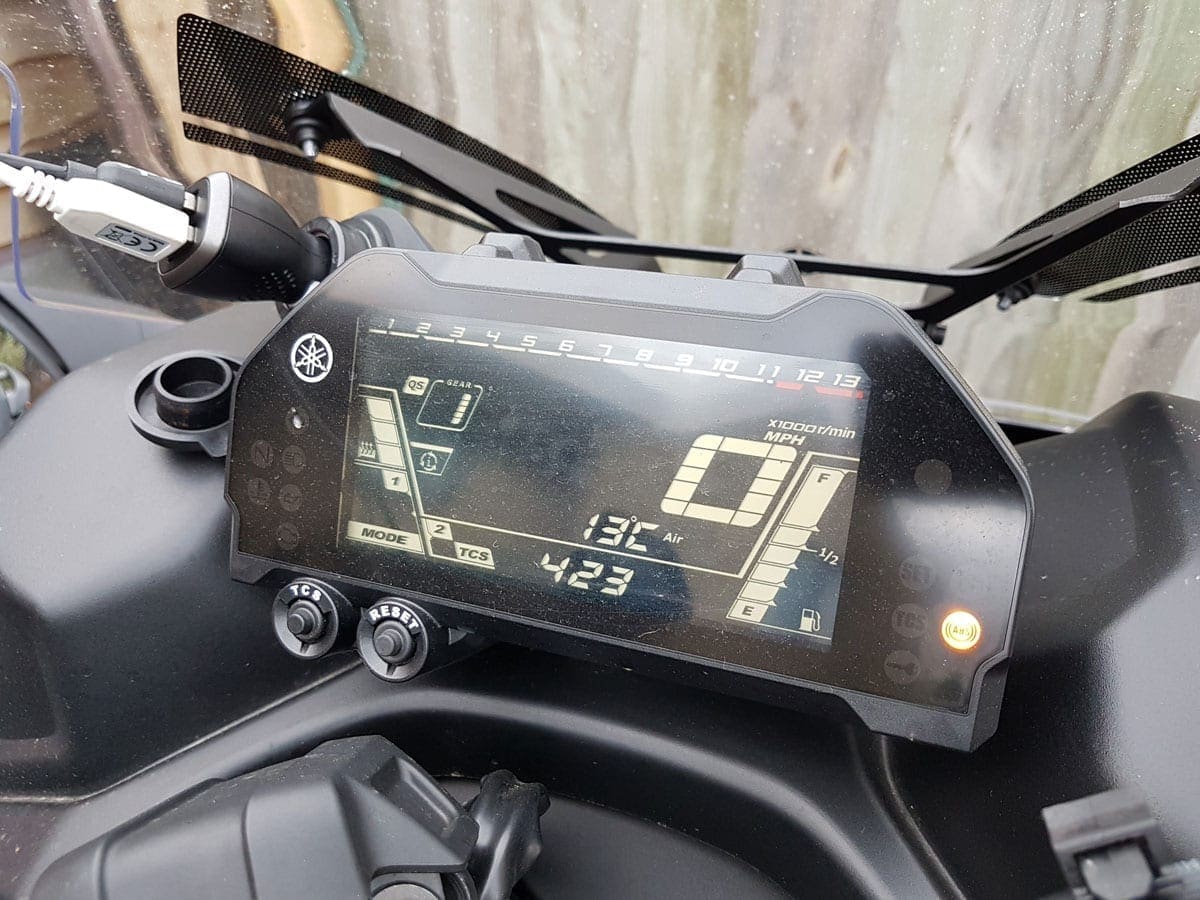 Boot cleaner needed
Another issue time with the Yamaha has taught me is less favourable. Ride it on wet roads, as I did when I went to meet a mate for pub lunch, and the pub won't like the state of your boots. With feet in the direct line of fire from the front wheels they get coated in muck in minutes. I'm going to have sort that!
Yamaha Niken: This month
Rider: Chris Moss
Cost new: £13,499
Engine: 847cc, liquid-cooled, inline triple
Spec: 114bhp/65lb-ft
Kerb weight: 263kg
Tank: 18 litres
Seat: 820mm
Miles this month: 357
Miles on clock: 1515
Average mpg: 46mpg
Current tyres: Bridgestone A41s
Modifications: tall screen £189.82, panniers and frames £610.13, tank bag and mounting £177.31, centre stand £233.24, heated grips £151.10
Total value of mods: £1361.16