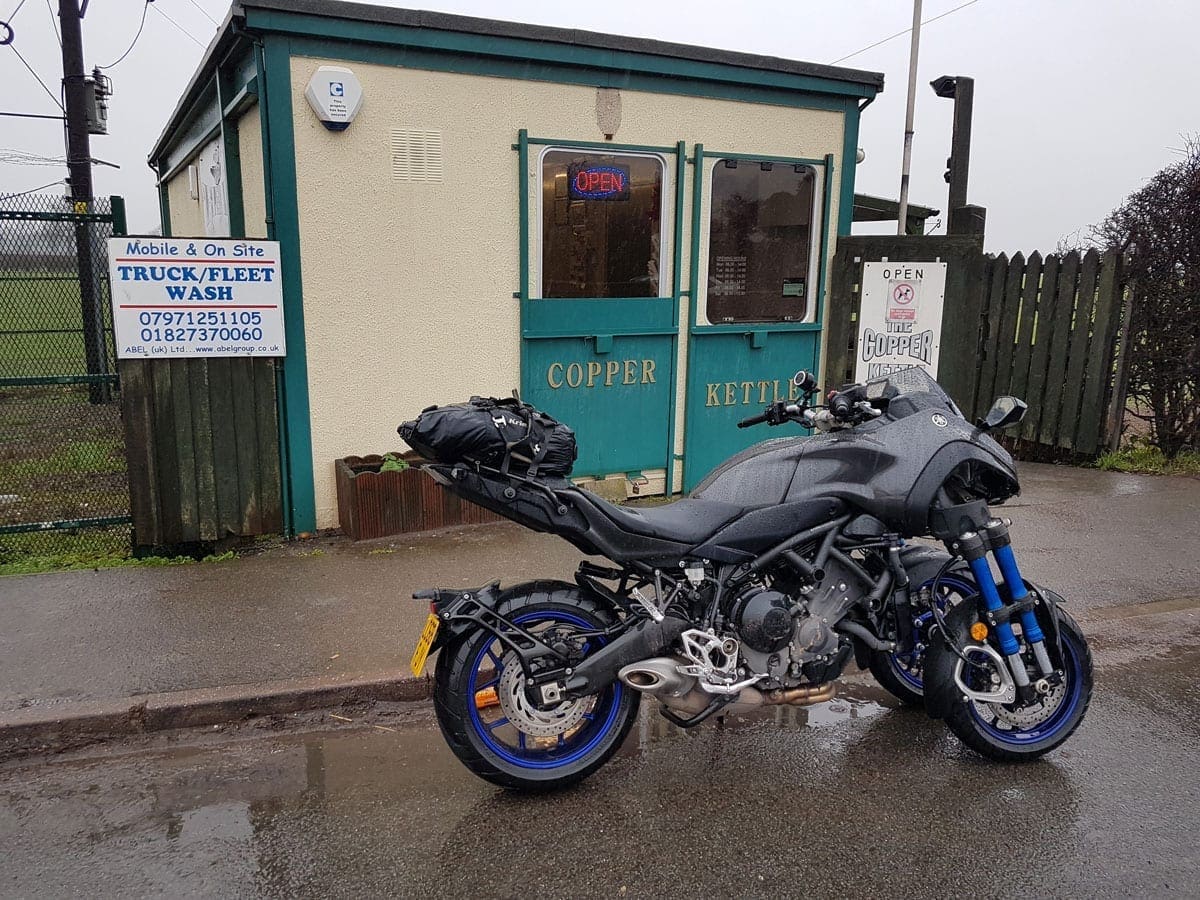 The Yamaha Niken is one of the most out-there bikes of the last few years. People react to it in very different ways. We wanted to know how Mossy, one of the UK's top road testers would feel about it, so we asked him to do a long-term test on one.
I might not be able to look into the future, but I predict my time with Yamaha's Niken is going to be emotional. The majority of feelings are likely to be very positive as I'm a huge fan of the bike. But if my experience so far is anything to go by, there'll be some negative emotions to endure too – because many bikers aren't fans of the Niken! We'll come to what annoys me in due course. In the meantime, let's begin with some optimism.
Related articles on MoreBikes: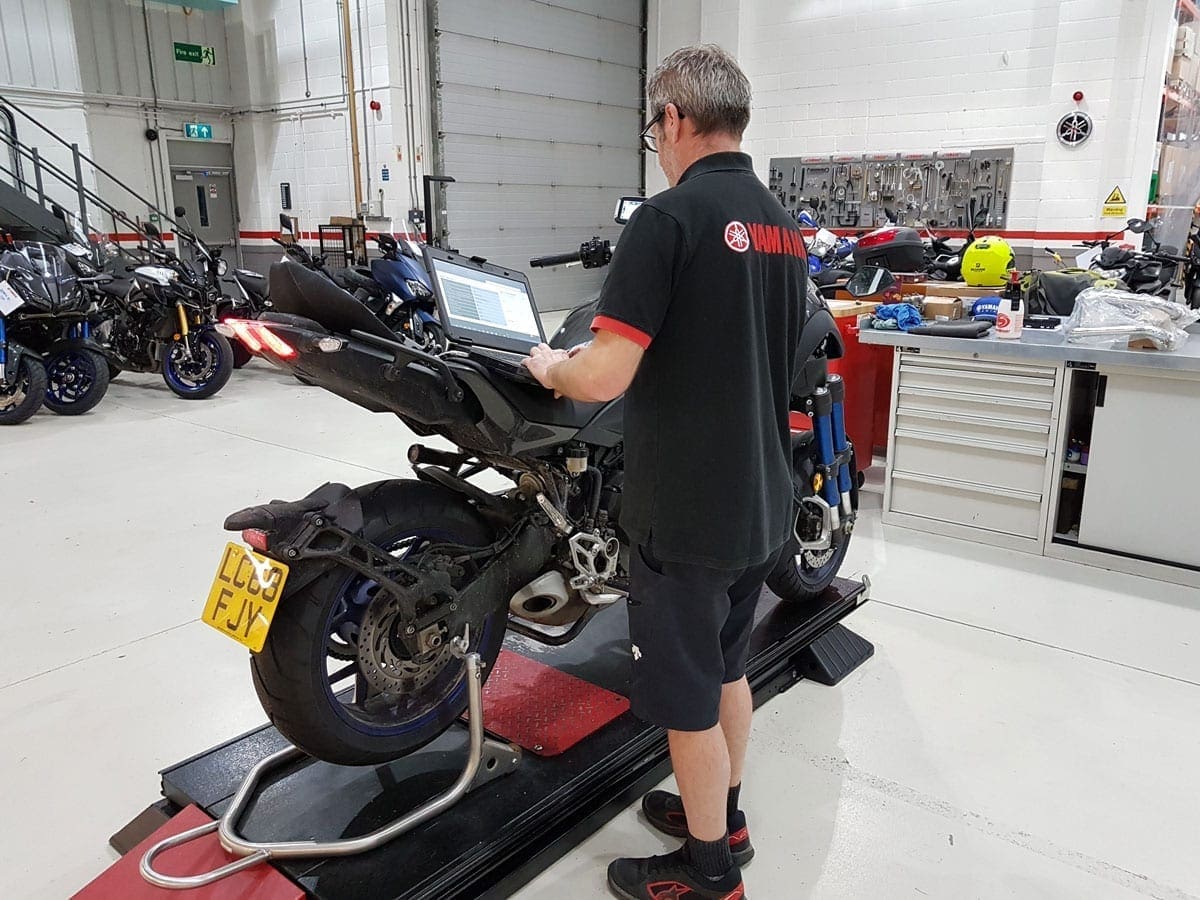 Contentment was very much in evidence when I first collected the Niken from Yamaha. I have plenty of very fond memories from my 800-mile UK test on one last year and expected to rekindle some of those recollections. With zero miles on the clock it was my job to run it in, and introduce it to the world.
Not being able to rev the three-cylinder motor very high didn't prove much of a problem. It makes more than enough usable lower end power and torque to happily short-shift and maintain less heady engine speeds. Given the Niken's amazing front-end grip I'd be able to use more of the chassis performance to compensate anyway. Or that's what I thought.
Just like it did the very first time I rode one, the three-wheeler felt quite conventional in the way it steers and leans like a normal bike. However, trusting its full abilities, despite being learned well from last year's experience, needed just as much patience as it did first time round.
No, though I'm fully aware of just how brilliantly well the Niken's front tyres stick to the road, I seemed to have forgotten some of my faith in it. In short, for that 80-mile trip home I went back to two-wheel mode, occasionally becoming wary of issues I know I don't need to. I went through another heart vs head battle. It was clearly going to take time to re-adjust.
Adjustment is certainly something onlookers need. Wherever you ride the Niken, heads turn and jaws drop. The gawping is most obvious in towns and to be honest I think the attention is going to become unwelcome. Making unhindered inconspicuous progress can be difficult.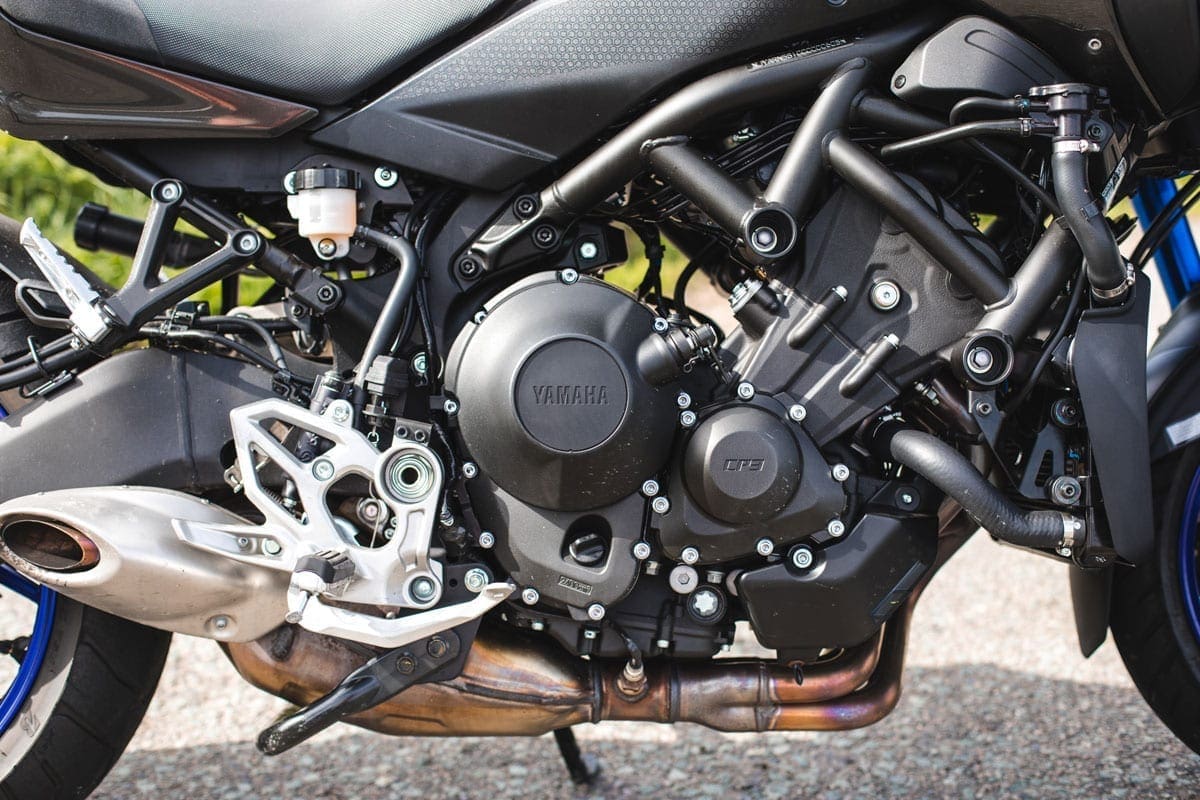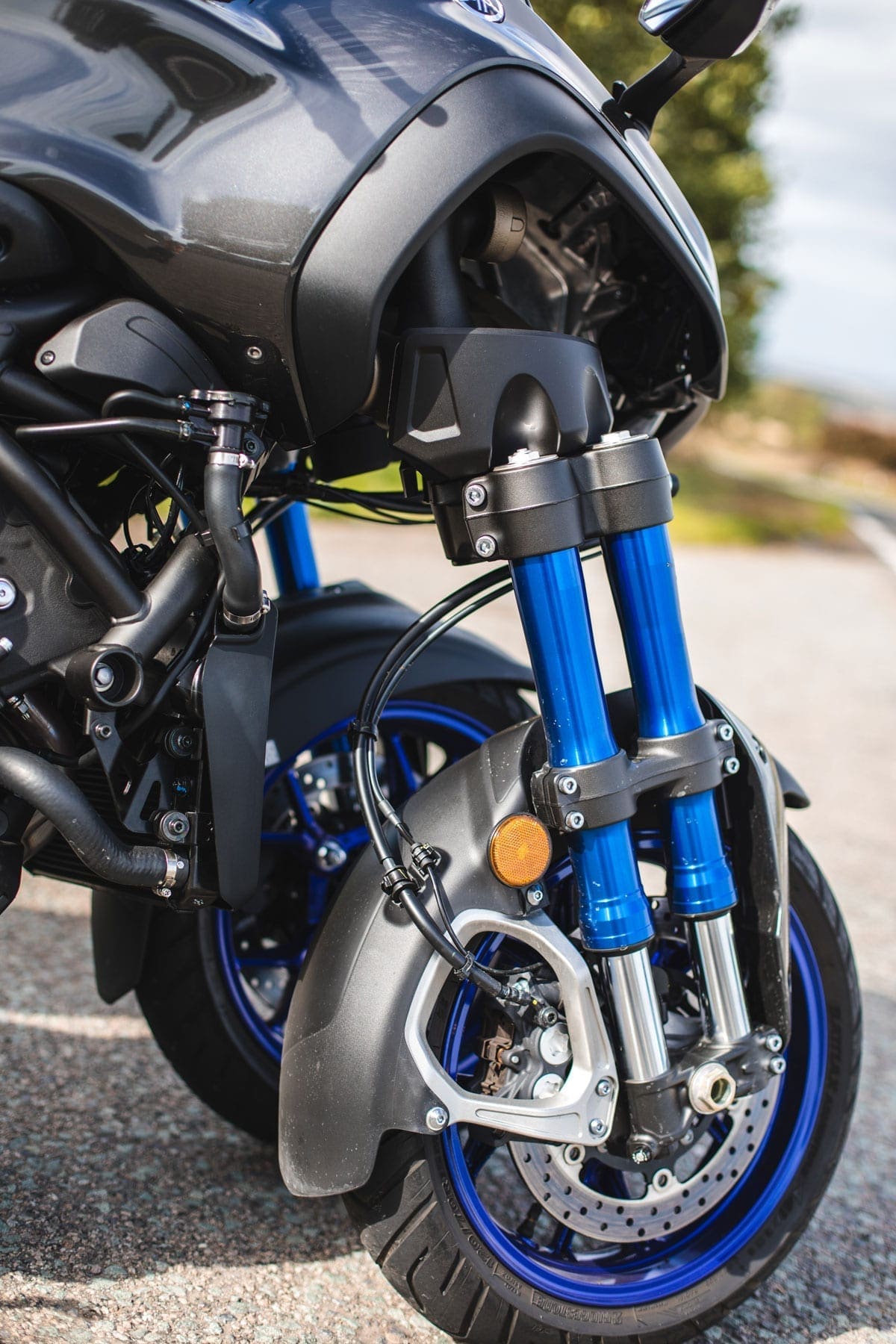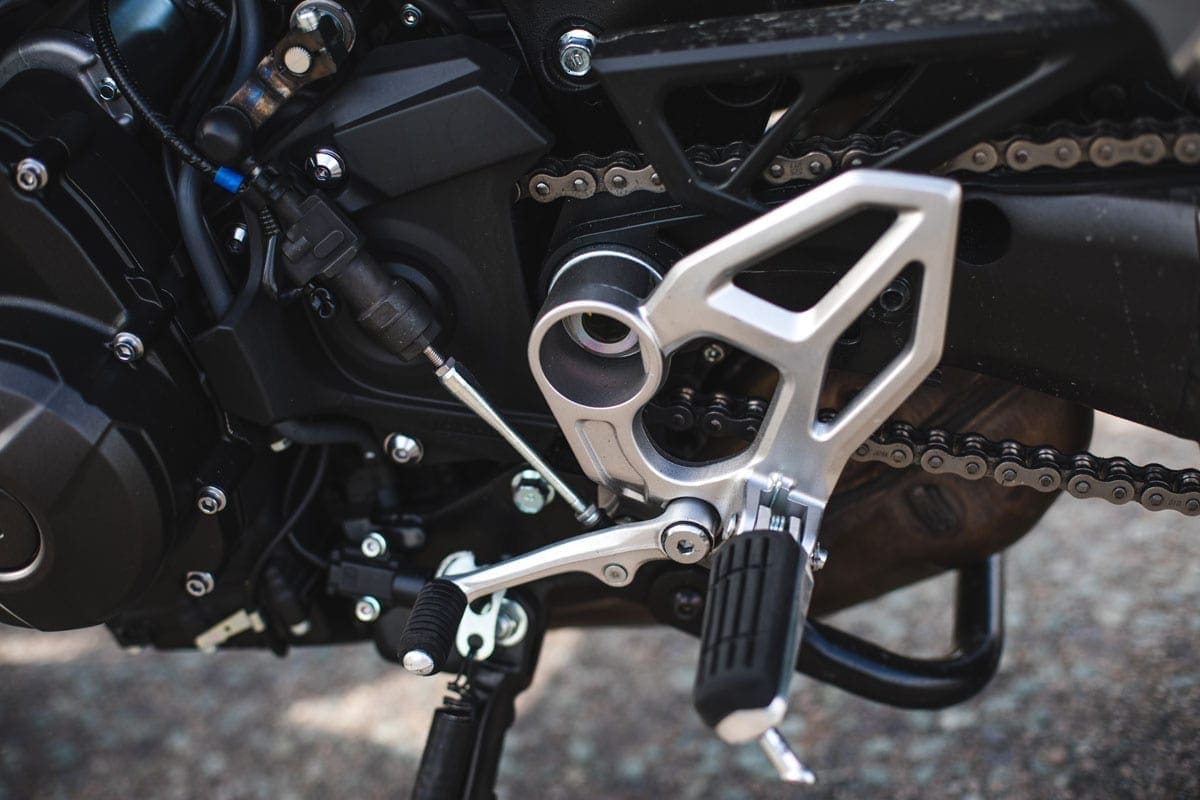 Being prepared to be stared at and regularly queried is obligatory. Even along the M4 motorway on the way home, I had a few vehicles pull alongside, hold station and attempt to take in the strangeness of it all. Want to know what it must feel like to be famous? Just take a Niken for a spin.
After my homeward bound re-initiation, I headed to meet my father for lunch near Stoke on Trent and then on to see a mate in Manchester. I've discovered a great route to get there via the Fosse Way and Peak District and though the weather was a bit on the chilly side to say the least, enthusiasm prevailed.
The weather protection isn't as good as it could be thanks to the tiny screen, and I would have loved some heated grips to warm hands and spirits. But both those items are 'in the post', as Yamaha intends to fit them to my Niken. Along with a set of panniers, the new parts will bring it more up to the spec of the 2019 GT model.
In the meantime I felt compensated for their absence by the Yamaha chief virtue, its fantastic front-end stability. Cold, wet roads aren't an issue for this bike at all. Though I do have to admit, even by the time I got to Manchester I still hadn't completely relearnt just what it's fully capable of. I do think I might consider fitting a different rear tyre though, as the OE fitment Bridgestone A41 doesn't feel quite as grippy as the excellent over the counter one I got on my V-Strom 650.
Time will tell me if that theory has full justification. I do think I'm probably going to have to practice some 'set pieces' on the bike to get the full feel for it though. Just going for a ride on it, even a longer one like this, doesn't give you the chance to get fully familiar with it. You really have to go somewhere and deliberately and tactically push the front end hard to discover and become completely comfortable with its quite unbelievable adhesion. Mind you realising just how safe and stable it feels at normal pace thankfully occurs much sooner. That's a great feeling when the roads lack grip.
A trip to see Mikko in Lincolnshire to do some photography the following day sadly had to be scrapped. The Niken may well perform well in the forecasted really heavy rain, but as cameras aren't as happy in such conditions I just headed home. Before I got there I enjoyed a tasty, and very cheap cup of tea and bacon roll at the very-bike friendly 'Copper Kettle' roadside Portakabin on the A5 just north of Hinckley. But even though the food and drink was welcome some of the anti-Niken comments from a bike-riding group definitely weren't! Luckily, though I get annoyed by the opinions of those who've not ridden it, I've learnt to keep my thoughts under my hat. Well, for now at least! Like I said, I'm sure Niken ownership is going to be emotional.
With over 500 miles on its clock, I rode to Yamaha to give the bike its first service and some All Year Biker protective treatment. The service, consisting of an oil and filter change and general check over, only took around 75 minutes. The excellent AYB treatment, featured in the last issue of MSL, is much more involved and lengthy, lasting around three hours.
I'm really happy to have had it done, and know from previous experience it'll help stave off much of the corrosion risk associated with winter riding. I'm riding the Yamaha for most of this year so keeping it looking good is important. Winter riding isn't something I'm especially looking forward to, but knowing it'll be altogether safer on the Niken reduces its burden. I'll reveal more of how well it's going next month.
Yamaha Niken: road test overview
Rider: Chris Moss
Cost new: £13,499
Spec: 114bhp/65lb-ft
Kerb weight: 263kg
Tank: 18 litres
Seat: 820mm
Miles this month: 605
Miles on clock: 605
Average mpg: 48mpg
Current tyres: Bridgestone A41s
Modifications: none
Total value of mods: £0
General impressions: Despite previous experience, it's taking time to get used to Yamaha's unique three-wheeler. Even so, I'm enjoying its special capability. What I'm not so fond of though, is the negative opinion of many other bikers. I'll forgive them; they know not what they say!