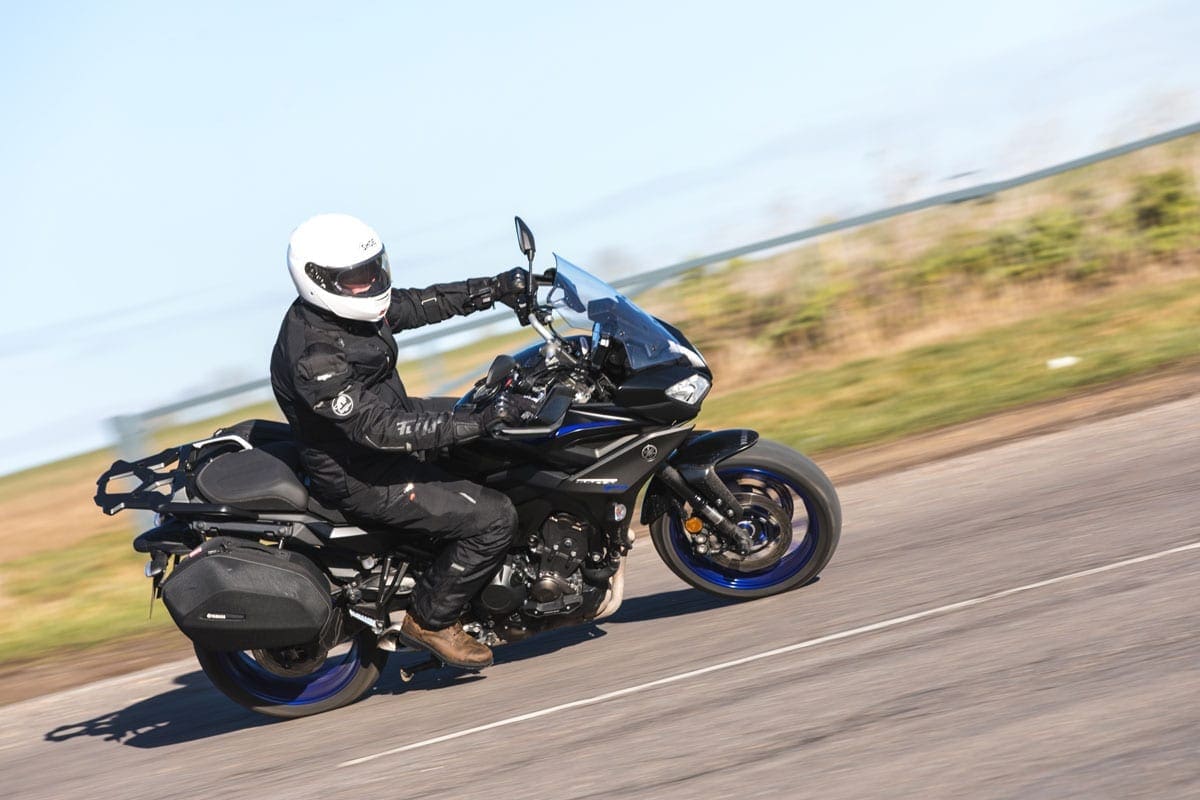 The beauty of the Yamaha Tracer 900 long-term test is that it gives you a chance to really get to know a bike from an owner's point of view. 
Using a bike daily, cleaning it almost as often, doing bits of maintenance every now and again, and over time making it unique through accessories, gives you a thorough understanding of the bike. This is not just a test ride, this is a relationship where the bike's little quirks that you find along the way either become wonderfully endearing or drive you potty. Mikko, Editor of Motorcycle Sport & Leisure, continues in part two of his long-term review of the Yamaha Tracer 900.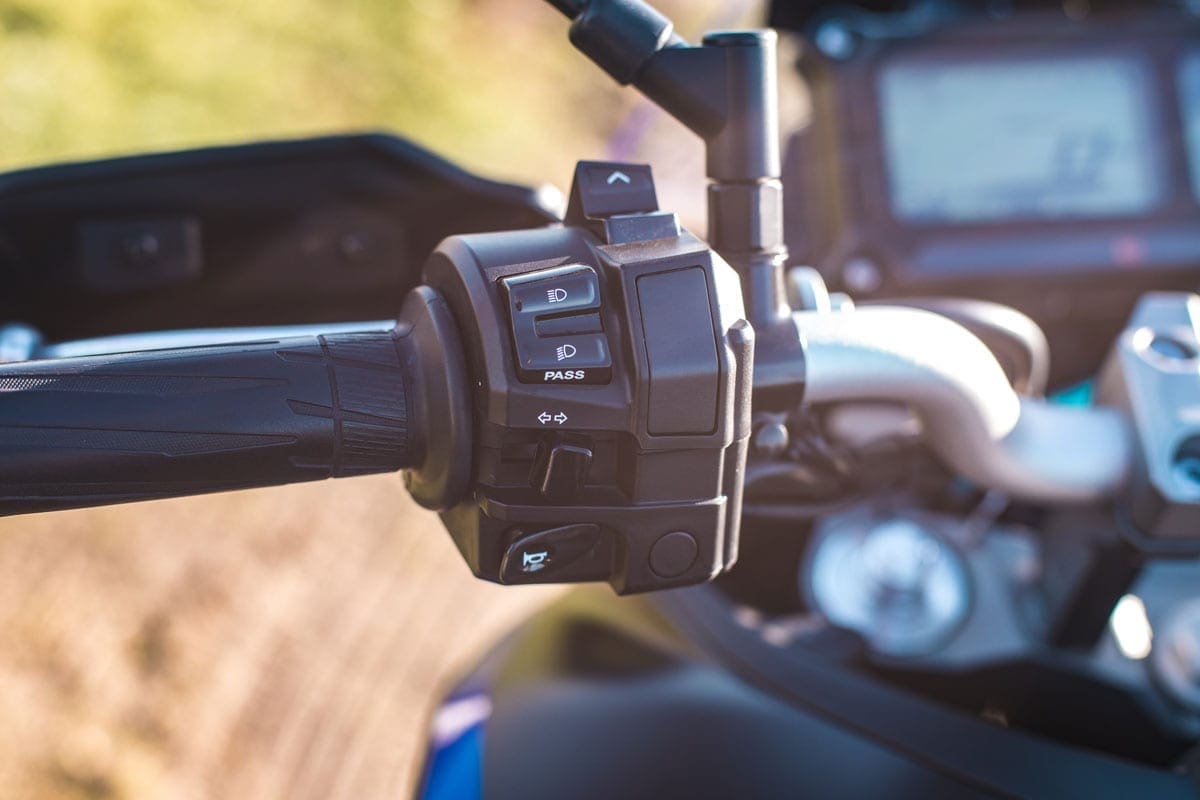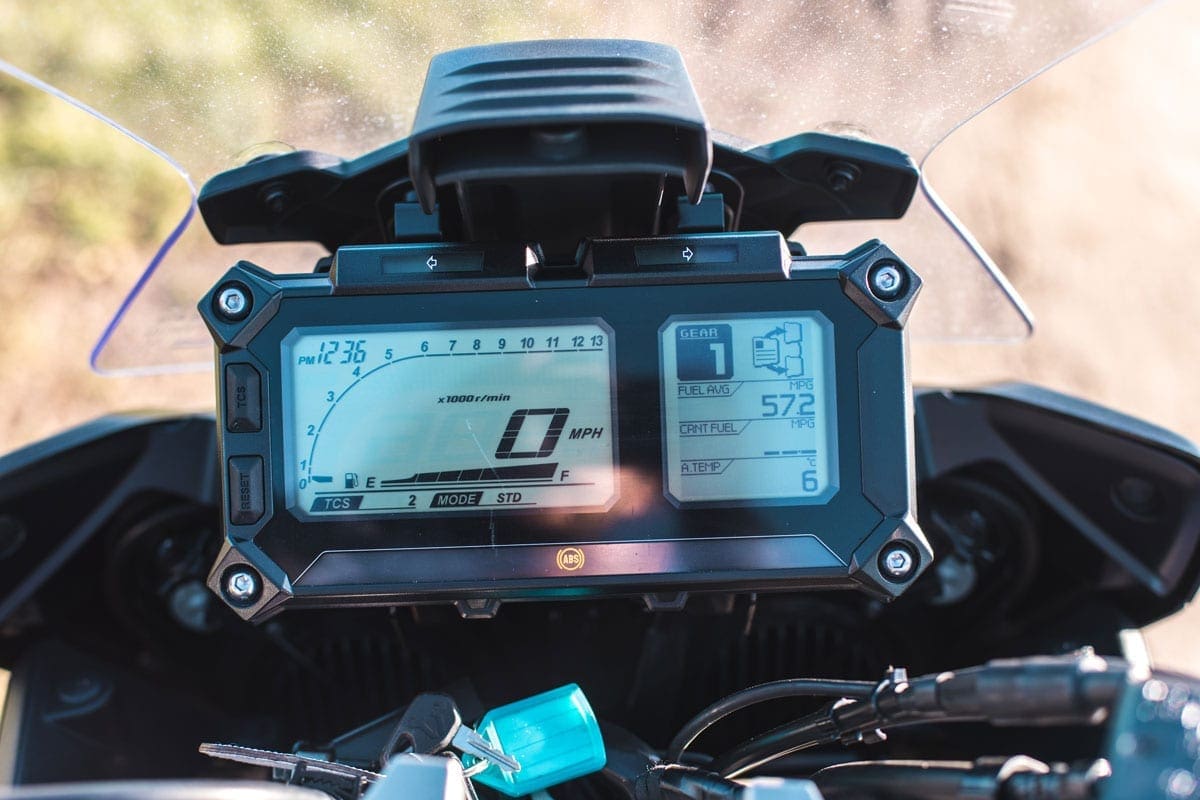 The dash is clear and has all the info apart from the range.
Related articles on MoreBikes
I have only had the Tracer 900 for a couple of months, but we're already at the point of the relationship where the honeymoon is over and reality has taken a firm grip of the proceedings.
That doesn't mean that we have fallen out or anything. We're still very happy together. The secret to our happiness? A large chunk of it comes from the fact that as an everyday work horse, the Tracer is near faultless. My daily commute combines nearly every type of road you can find on this island. And it's done, time and time again, in comfort and with more than a little enjoyment. Such is the combination of a lively three-cylinder engine and an agile chassis that any riding environment is turned into a grown-up playground.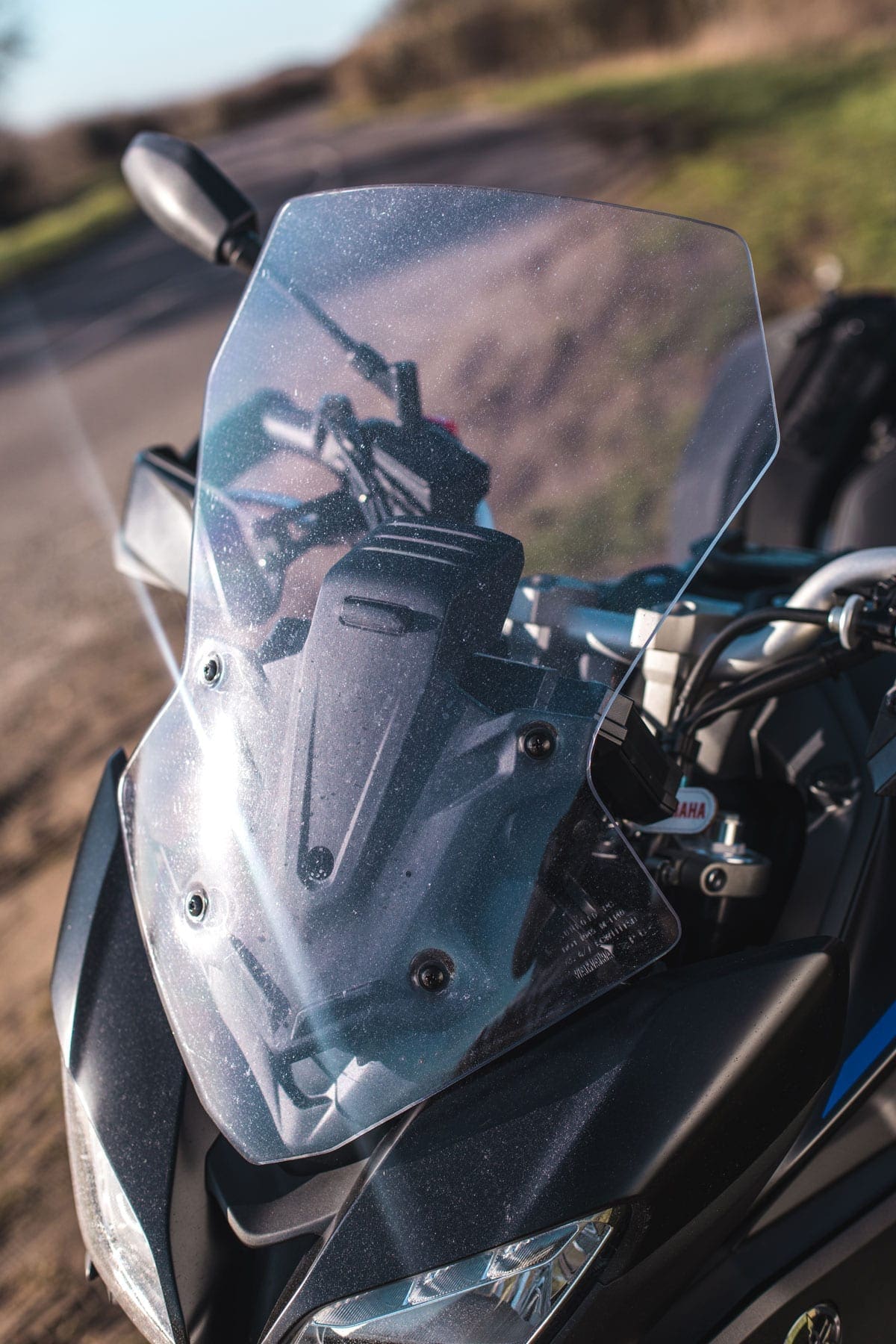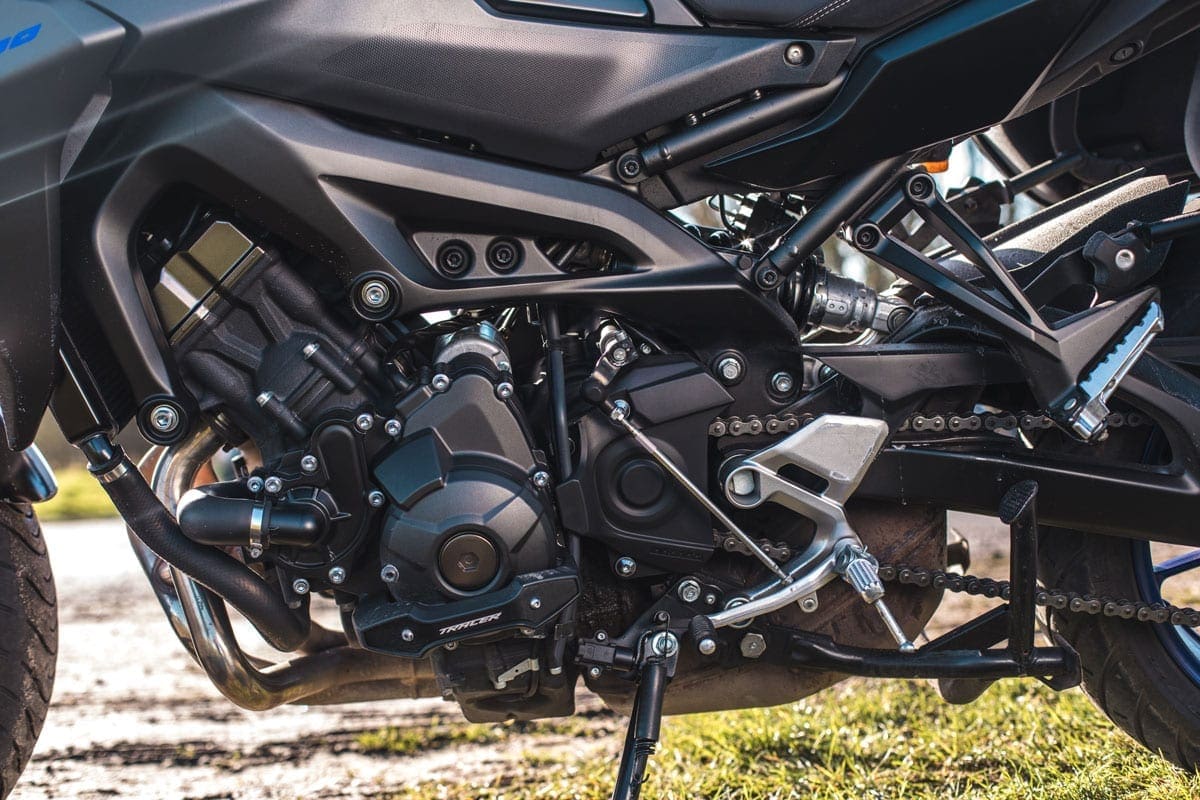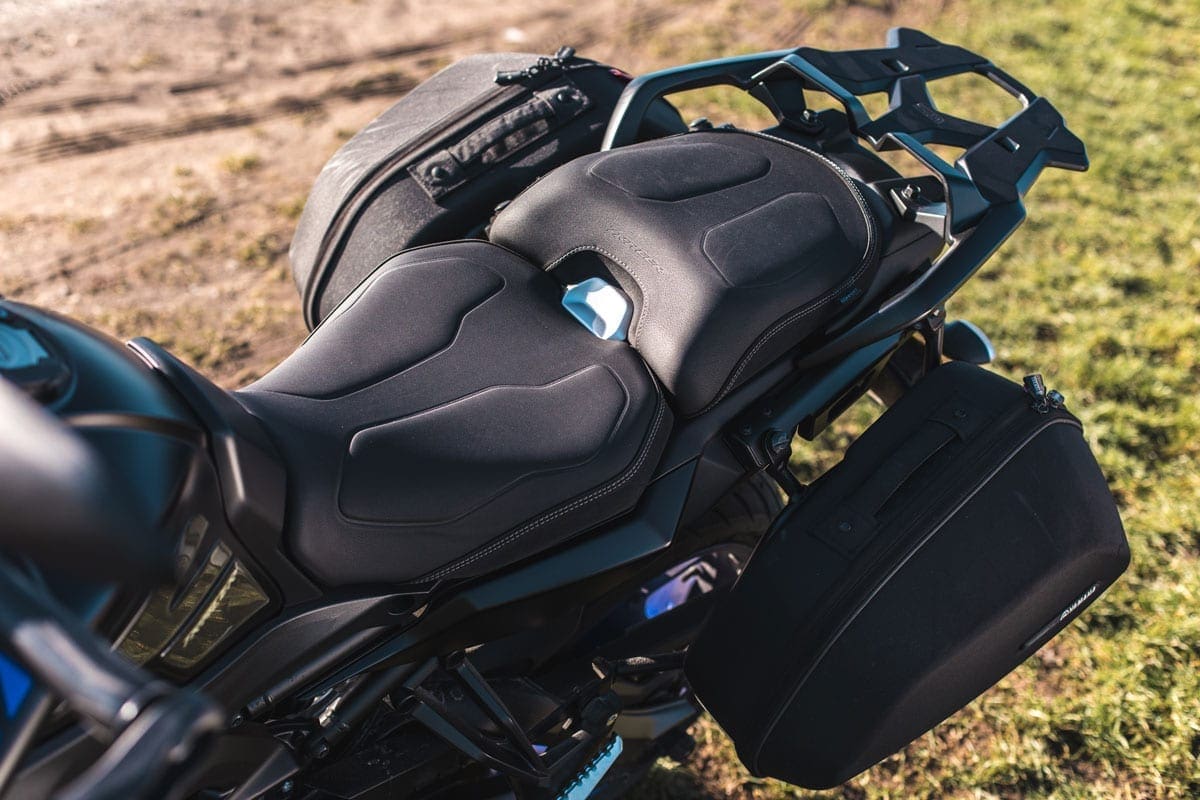 The triple engine is another reason for my affections – it's a real peach. There's always power when you need it, and if you find yourself running out of it, the chances are that what you're doing with the bike is neither safe nor legal. Very much like the Triumph triples, it nicely combines the qualities of engines with fewer or more cylinders. A bit of twin character and thump, mellowed down by the smoothness of a four. It's easy to like this powerplant, and it makes riding the bike so easy with its predictable but perky nature.
The chassis still impresses me with its agility. The bike is so light to flick around, you almost forget that you are on a 'big' bike. The only negatives with the quick and light steering come when you push the bike up to speeds well above those allowed on public roads. If you take the Tracer to a track and get three figures on the dash the front starts to feel rather too light and you feel more like a passenger than a rider. But this is a tourer rather than a track bike, so it's ok. Just stick to sensible speeds and everything runs smoothly.
Now that I have done a reasonable amount of miles on the bike, I have also started to find out more about long-term comfort on the bike. The seat is not luxurious, but it's perfectly comfortable. The foot pegs are well placed. The bars are nice and wide. Even the screen (an item which I'm particularly fussy about) is good.
I normally have it pulled right up so that it takes the wind off my shoulders but still leaves my helmet in a stream of fresh air. There is some buffeting as there always is with screens, but I've had much worse. When I picked up the bike from its previous pilot, the screen adjustment mechanism was a bit stiff, but a little bit of silicone sorted that out and now it's easy to adjust while on the go.
But every relationship has its ups and downs, and we've had a couple of rocky patches too. One thing that has led to stern words being exchanged between me and the Tracer is the panniers. Or not so much the panniers themselves, but the pannier liners. You see, the panniers aren't waterproof, so the liners need to be if you want to keep your stuff dry. So far that all makes sense and the logic is sound. But the panniers aren't particularly big or square, and the liners are made of thick, heavy material, which isn't easy to mould into the shape of the pannier. The result? Lots of wasted space, swearing, and in the end doing the sensible thing and using carrier bags as liners. It works, but it's not ideal.
Yamaha Tracer 900: pros & cons
+ Triple engine with plenty of punch
+ Go-anywhere attitude
– Panniers not thought through
– 12V socket and fuse
Article continues below...
---
---
Another cause of friction in our relationship is the 12V socket. Having one is great, but why is the fuse only two amps? I blew the fuse as soon as I plugged my heated vest in. The vest only needs three amps, but that was too much and the only heat was provided by my rising blood pressure. A new fuse was easy enough to fit as they are housed behind one of the front panels, and an allen key was all that was needed to get there. I put a 10amp fuse in to make sure I wouldn't get caught short, and tried again.
This time the jacket was powered nicely — until a few metres into the ride when I moved slightly to check my blind spot and the plug moved in the socket enough to lose connection. A quick fiddle bought it back to life but the same problem occurred every time I moved. I'm thinking it might be easier to just wire the lead to the battery rather than try to find enough gaffer tape to keep the plug in place as it jiggles about in the 12V socket.
But those are the only dark clouds in the blue sky of our love so far. And apart from these small lovers' tiffs I'm happy to report that all is still rosy between me and the Tracer after our two months together. In fact I'm happy that we have had our first fight. It's good for the relationship, I reckon. Now I'm no longer worried about telling her that her rear end doesn't look any slimmer without a proper mudguard – it just makes a mess.
On second thoughts, I might just keep that to myself.

Yamaha Tracer 900 this month:
Rider: Mikko Nieminen
Cost new: £9249
Spec: 113bhp/65lb-ft
Engine: 847cc 3-cylinder, liquid-cooled, DOHC, 4-valves
Kerb weight: 214kg
Tank: 18 litres
Seat: 850mm/865mm
Miles this month: 312
Miles on clock: 4708
Average mpg: 57.6mpg
Current tyres: Metzeler Roadtec 01
Modifications: None
General impressions: The Tracer 900 keeps impressing with its versatile nature.

Enjoy more MSL reading in the monthly magazine.
Click here
to subscribe.