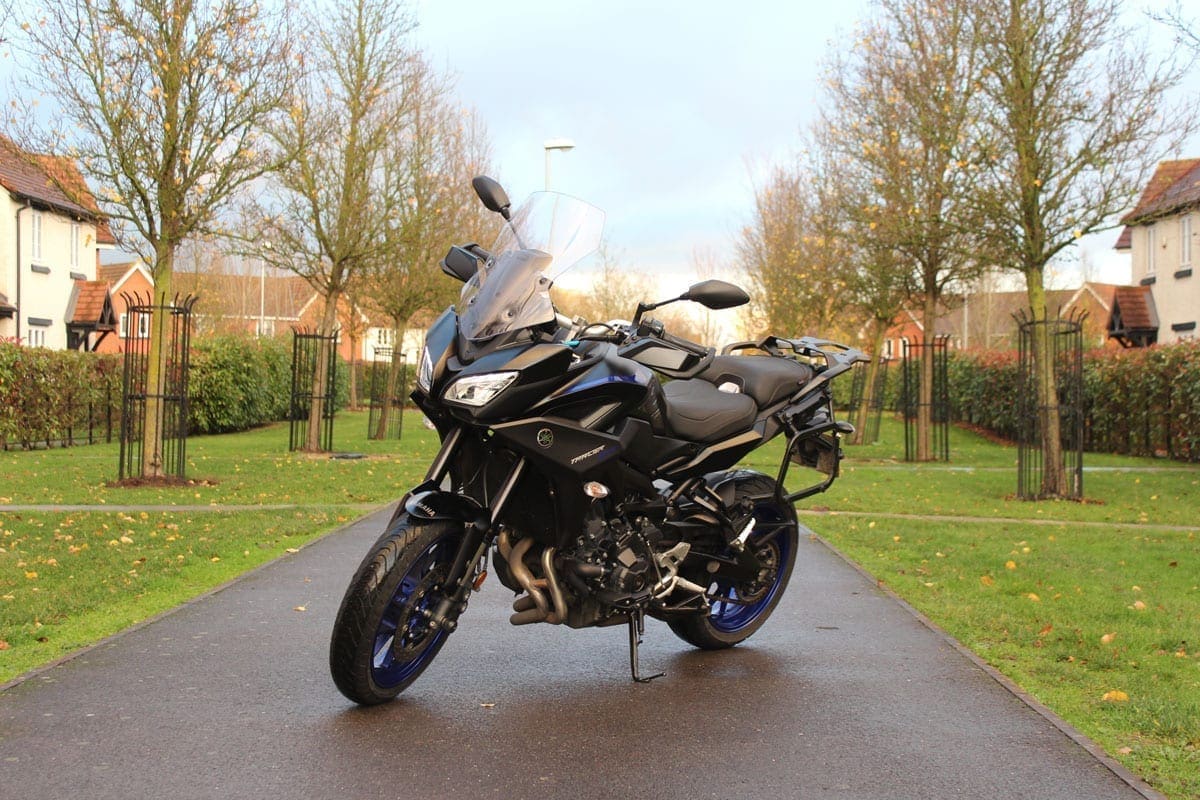 The Yamaha Tracer 900 is my kind of bike. I knew I would like it before I even sat on it. The only question was how much I would like it.
I had ridden the Yamaha Tracer 700 and the MT-10 Touring Edition, so I had a pretty good idea what to expect from the Tracer 900. Even so, it was a pleasant surprise.
Related articles on MoreBikes:
The good vibes started when I first got my hands on the Yamaha Tracer 900. I pushed the bike from behind parked cars into a space big enough to jump on it without denting anyone's car. For a big bike, it was easy to move and had useful grab rails at the back making balancing easier. It tips the scales at over 200kg but I have struggled much more with lighter bikes. This was a good start.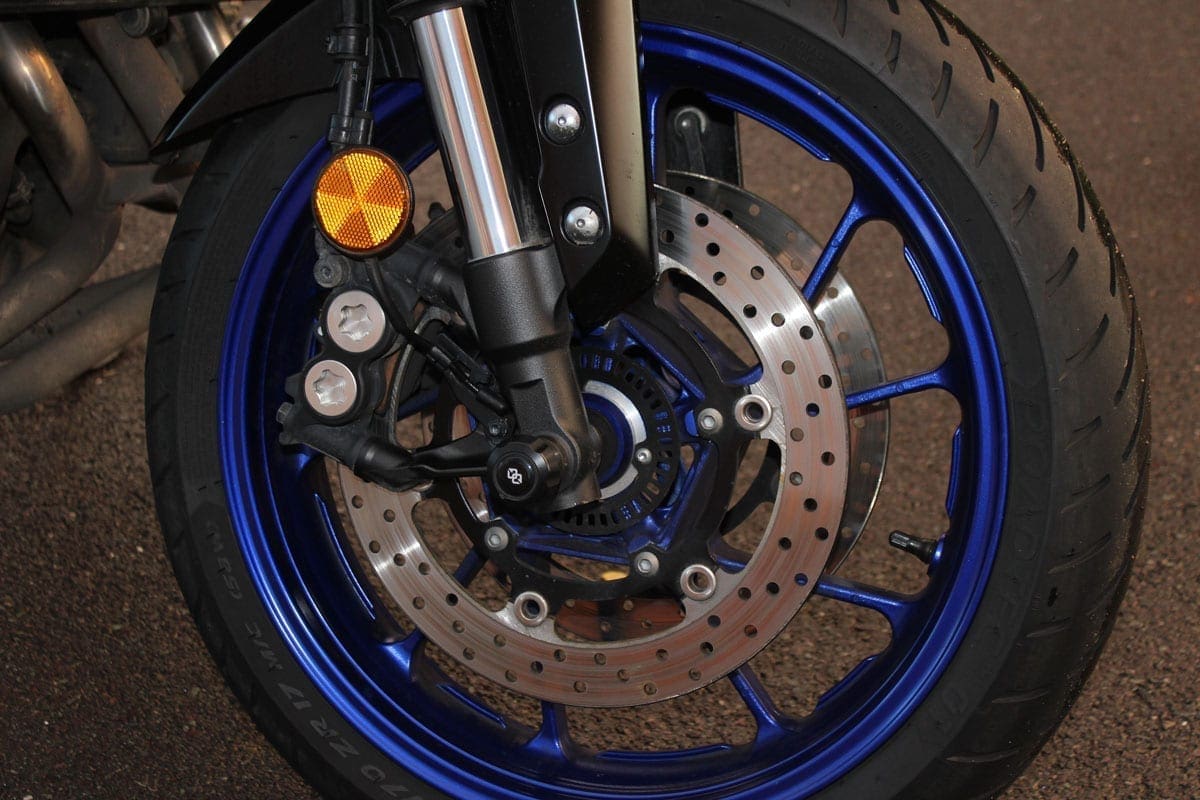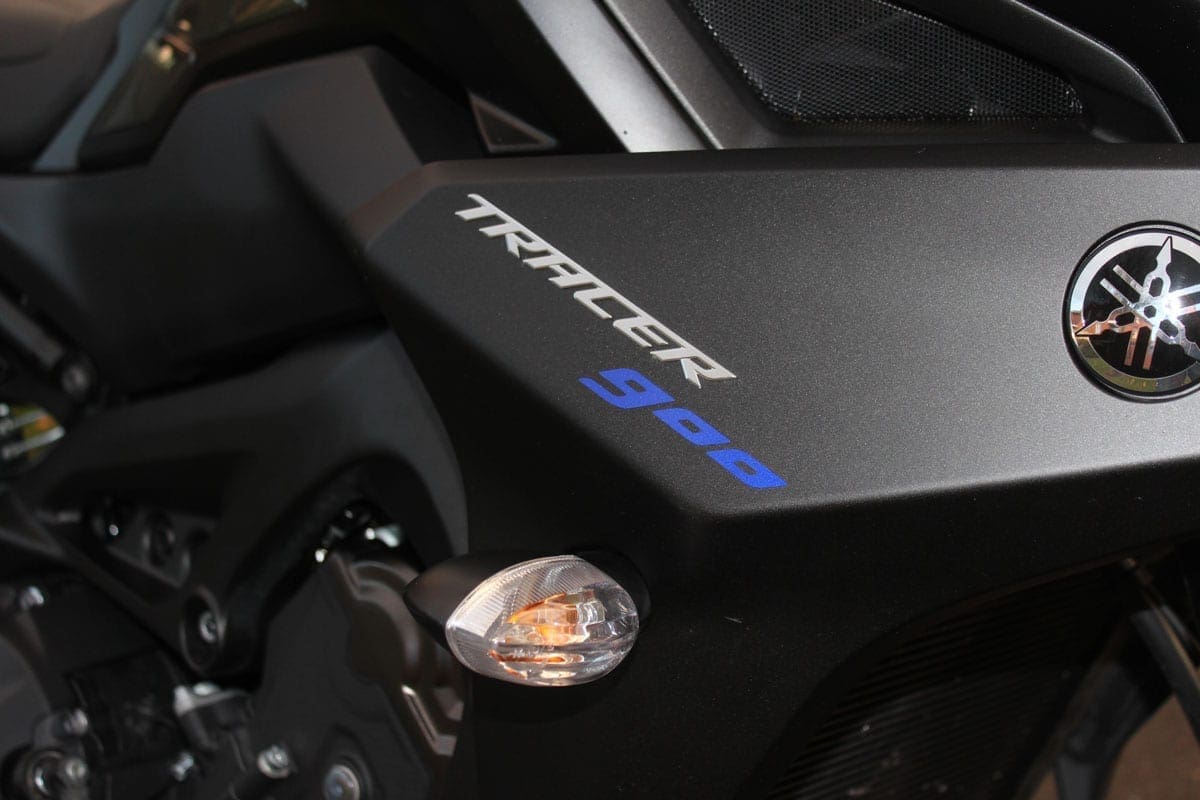 Getting comfy on the seat took no time at all. The perch is firm, but sculpted in a fashion that protects you from numb bum syndrome effectively. Wide handlebars are easy to reach, and foot pegs low enough to make the overall riding position relaxed with a nice tall upright stance. I could sit there for hours, no problem.
The dash is a fairly low-key LCD jobby, but it's easy to read, and gives you all the info you need – except the range. I remember when the Tracer's previous pilot, Finchy, complained about it a few months back. Back then I though that he was being a bit of a princess about it, but having got used to seeing the countdown of miles left in the tank on my last termer it seemed like a backwards step to go back to calculating the miles I'd done since the last petrol stop.
I know the fuel gauge is there to help you, but it starts to blink empty well before you need to worry about it. So what I do is ignore it, then forget it, and finally panic when I'm running on fumes as I haven't been to a petrol station in time.
The menu system on the Tracer isn't the most intuitive, but I figured out the settings after a couple of rides without opening the manual. Once mastered, the system lets you choose the items you want to see in the menu or control the heated grips. There are separate controls for the ride modes and traction control. It sounds laboursome but it all makes sense quickly and the controls are well placed (apart from the TC button, which is at the side of the dash) so making changes on the fly is easy.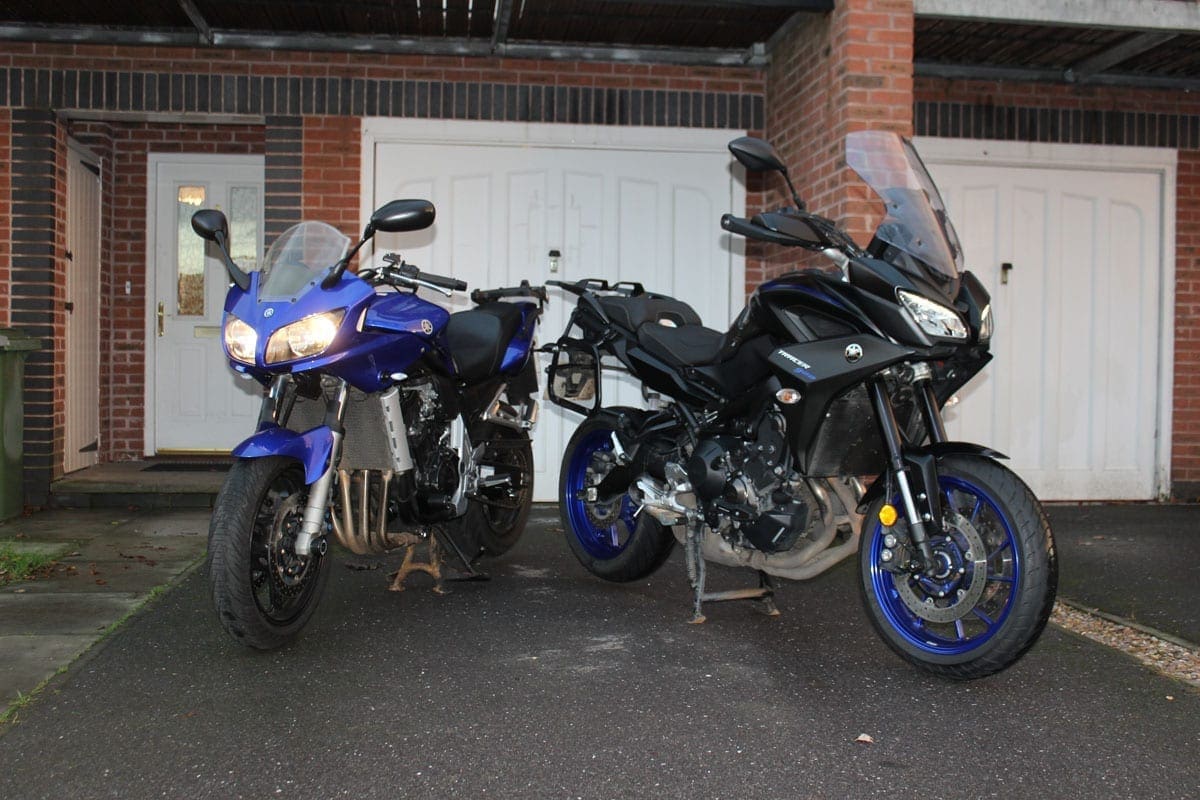 I can't tell a huge difference between the three ride modes – not enough to bother changing them very often. Whichever mode you use, power builds swiftly and extremely predictably. There is no snatch in throttle action, and even in the sportiest of the modes you can easily keep things under control. If it wasn't for the roar of the exhaust raising its voice as the revs climb you could almost forget that this is a bike developed from the hooligan-friendly MT-09.
The power band is pretty wide and the triple engine pulls compliantly from as low as 2k revs. From 4k it starts to get more enthusiastic, and when you go past 6k it really gets its mojo on. The biggest grins are achieved in high revs, but if you're not in the mood, the Tracer pulls merrily from pretty much any engine speed. The beauty of the engine is that if you want ride calmly and sensibly it will be happy to do that, but if you decide to let rip there's plenty there to play with.
Because of the flexible power delivery, in most riding environments you have a couple of gears to choose from: if you like to keep the gears high and revs down you can, or just go down a gear to stay in the attack range and keep the soundtrack going – either way, the bike will handle without a hitch.
Talking about gears, transmission is so smooth that you won't miss a quickshifter. Which is a good thing as there's not one.
Slow riding on the Tracer is effortless to the extreme. With the combination of silky power delivery, good clutch feel and a mellow rear brake it's very easy to get the balance of the controls just right, which means that you can inch your way forward in an almost trial style. The rear brake could actually have a bit more bite to be more useful in higher speeds, but for slow riding it's spot on – and most of the stopping is done of the front brake anyway (which is perfectly adept at it by the way).
The tourer/adventure looks of the Tracer 900 mean that it's easy to forget that it's based on Yamaha's ultra-popular MT-09 naked. However, after just a short ride you are reminded of the bike's lineage with the light and quick steering. It may look like a tour-plodder, but the Tracer has not only a punchy engine, but the agile manners of its show-off naked sibling. The power, agility and comfort come together to make riding this bike easy, enjoyable and engaging.
Yamaha's Tracer 900 is a bit of a middle of the road kind of bike, but there's nothing wrong with that. It has more power, presence and finesse than the Tracer 700, while avoiding the biggest excesses of the MT-10 Touring Edition. As far as I'm concerned, it is the most natural touring platform that you can lift from the MT range.
Having spent a month with the bike I have been impressed with how it offers an easy, smooth and pleasant riding experience from snail-paced city crossings to fast-flowing A-roads, from quick trips to the shops to long days with serious mile munching. It's always welcome in my garage.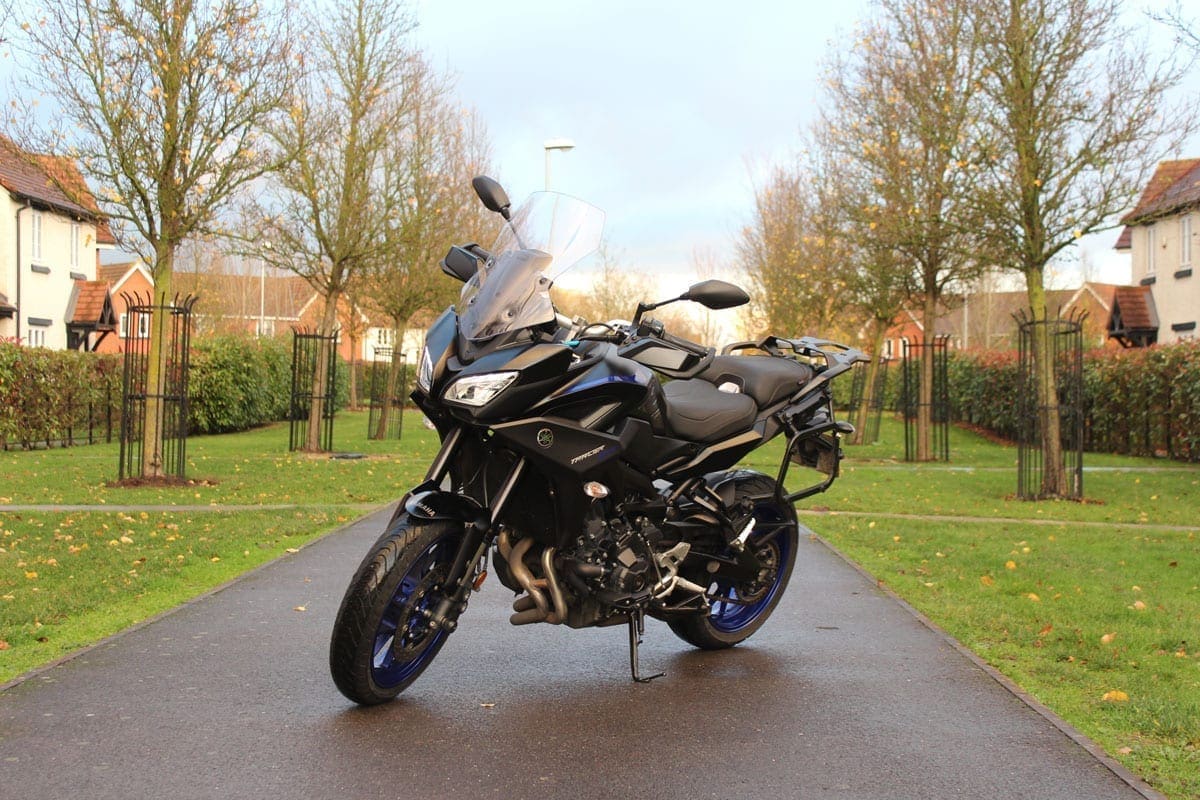 Yamaha Tracer 900 – specs
Rider: Mikko Nieminen
Cost new: £9249
Spec: 113bhp/65lb-ft
Engine: 847cc 3-cylinder, liquid-cooled, DOHC, 4-valves
Kerb weight: 214kg
Tank: 18 litres
Seat: 850mm/865mm
Miles this month: 501
Miles on clock: 4396
Average mpg: 57.6mpg
Current tyres: Metzeler Roadtec 01
Modifications: None
General Impressions: Sometimes you just know you're going to enjoy a bike almost before you even jump on it. This is one of those bikes.