Ever thought about mixing it up on track? Don't know where to start? Don't worry, Danny McFadden, our man in the paddock is on hand to fill you in on exactly what you need to know if you fancy becoming part of the vibrant club racing scene in the UK.
My own journey into racing hasn't been straightforward. It'd been a lifelong ambition to compete on track, starting when I was a child riding at speed everywhere on my push bike (complete with spokey-dokies), imagining it was one of the GP bikes of the time. Still, it took me more than a few years to get there, and I didn't actually realise my dream until I was in my late 30s in 2021.
After having a long break from motorcycles for the usual suspects (children…), I began road riding again back in 2016, with track days following on quickly in 2018. But after a couple of seasons I wanted more. The increasing popularity of the track day scene, with sell-out numbers and broad, mixed-ability groups, saw many of the days riddled with flags and stoppages resulting in serious riding time reductions. That's what led me to explore the world of club racing. 
GET A LICENCE
The first step is to complete the required ACU test. It's a necessary step for all those seeking to take part in either an ACU test day or any ACU racing event. It's made up of both practical and theory elements, as with all modern driving-based licences, but the key difference with the ACU test is that the overall goal (by all involved) is to see you pass.
The racing community is one constantly wanting more members. As with any true followers of a chosen field, we want others to experience and enjoy our hobby, too. The added benefit of a thriving intake of newcomers to the sport ensures the future of the sport and most importantly the sustainability of the many fantastic tracks we are lucky to still have here in the UK.
ACU test days are run by several different clubs throughout the year, all of which are very inclusive, catering for complete track-riding newcomers to the most experienced of riders. My key advice would be that the day is not a test of a budding racer's speed but a test of a rider's safety to both themselves and others on track. The ability to follow the rules and navigate potential dangers are essential, while the speed part is only something that will develop once your racing journey is properly underway.
JOIN A CLUB
Once you have obtained your ACU licence the next step is to join a relevant club, which in turn allows you to apply for your 12-month ACU annual membership. Once completed you are now ready to enter your chosen race class.
As with most things in life it's the fear of the unknown that can be most debilitating, so my advice is to take the time to immerse yourself in the racing paddock before even attempting your first race weekend. It's not essential, but I'd recommend visiting a race weekend as a spectator. That's exactly what I did, and the process of simply seeing how it worked without the pressure of actually competing took away much of that fear. Understanding how the paddock is run, time schedules, holding areas and chatting to people actually racing in the class you are looking to compete in is highly recommended.
All clubs have a thriving online presence. Join these groups and reach out to any riders that are racing in the class you're looking to compete in. The majority of racers, although competing with you on track, will go out of their way to try and help another competitor any way they can. There are plenty of racers out there in the club scene, and any tips and tricks of the trade will likely have been hard won through their own (and others') experiences. Soak it all in and hopefully you won't make any of the same mistakes…
Many lasting friendships have been made through this process, and more often than not, you'll end up finding a group of people whom you can lean on during your first season of racing. From simply having some friendly faces to set up next to in the paddock for a weekend of racing, to navigating things like bike set up and race craft. A key thing to remember is everyone was once a novice and can therefore relate to your position and more often than not will be ready to offer help and advice.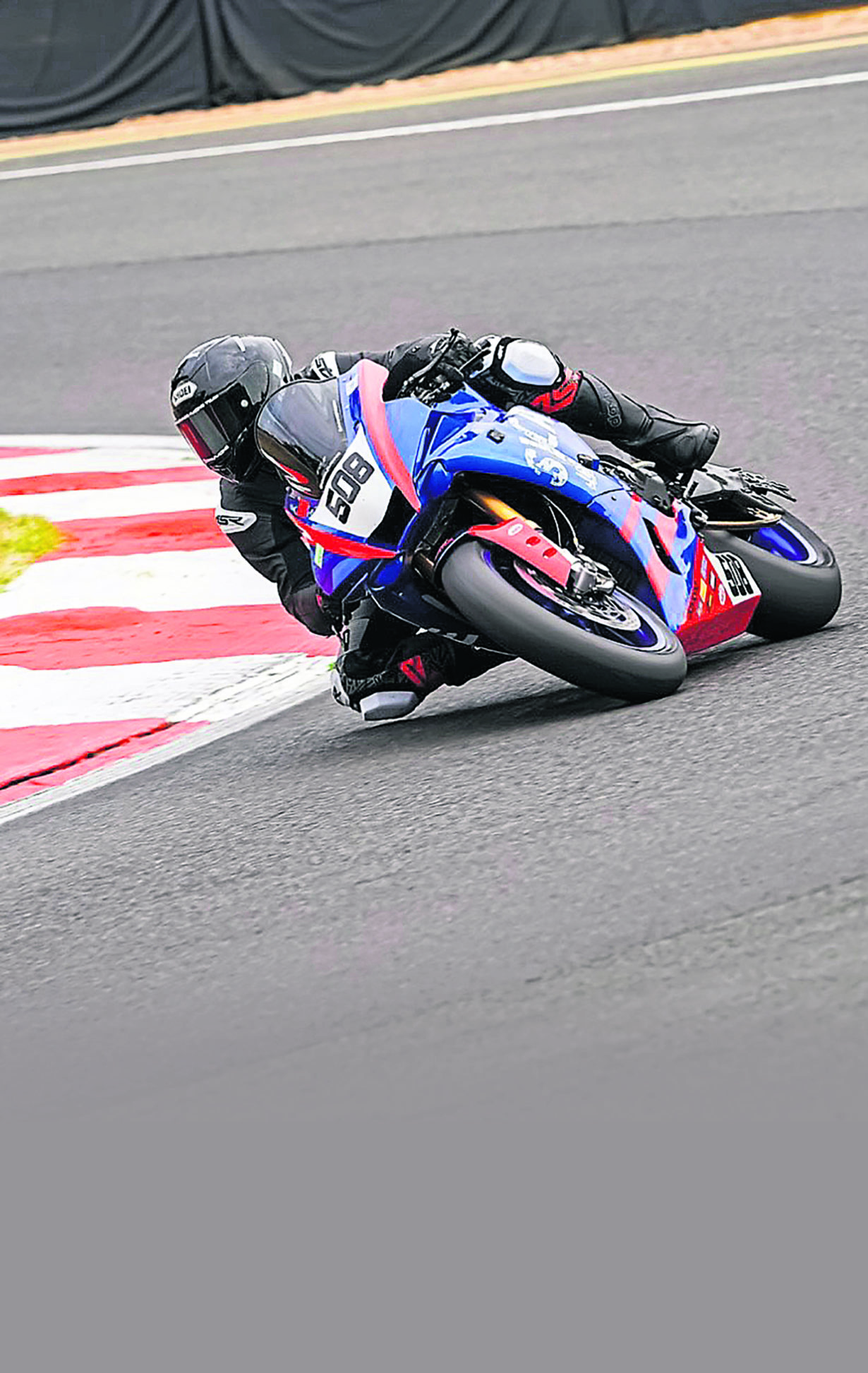 CONSIDER THE COSTS
The costs for racing can be pretty considerable. However, budgets can and do vary wildly depending on chosen race class, race lengths and pace. A rough guide for a weekend's racing (typically a Friday test day, Saturday and Sunday race days) would be fairly comparable to the cost of booking three consecutive track days (though you only having to deal with the unloading and loading of a single track day and the associated fuel cost to and from the track once). A large majority of racers sleep in the back of the van or a tent, many of whom enjoy the simplicity of this arrangement. A caravan or camper van offers increased comfort, especially for those bringing the family along for the event. However, it is not essential as toilet/showering facilities are provided at the circuits along with food/drink options. There's a bit more detail on specific costs on the right of the page.
KNOW THE FORMAT
A typical race weekend will open with a Friday test day. Ran using the same timed group sessions as a standard track day, the day tends to be spent honing yourself and your machine ready for the racing ahead. This will be your first taste of the difference between a racing paddock and a track day paddock. You will be on track with well-maintained and prepared machines with riders who, despite seeking to go as fast as possible, will adhere to a level of care to both themselves and others.
The stoppages on a test day are generally considerably less than on a track day as the majority of issues can be dealt with under yellow flags. This for me took some adjustment after years of seeing the yellow flag as a precursor to the red flag almost certain to follow. On the subject of track days I would like to state that I believe they are a fantastic opportunity for all to enjoy their motorcycle and although they shouldn't be approached in a competitive way, they inevitably are. This is often where frustrations can build between those who are wanting a safe place with lots space and others trying to push the envelope. It's at this point I believe a leap into the world of club racing should be made.
PREPARE YOUR BIKE
Scrutineering of both your motorcycle and riding kit opens at the end of the test day and carries on into the early evening, allowing riders to avoid the added rush of another thing to carry out on the Saturday morning. However, it is still available on Saturday morning, and is often much faster than on the Friday. I will touch on the basic requirements of scrutineering in my future articles.
BE READY TO RACE
Your Saturday will be made up of a qualifying session and one to two races depending on your class. It might not seem like much, but in reality it'll see you suitably drained by the end of the day and more than likely completely hooked. The evening will be spent prepping your bike and running through all the ways you can improve your performance ahead of race day.
With the conclusion of your first race weekend you will realise that there is a place for all ability levels within the paddock. Outside of the headline top runners of a chosen class there are dozens of racers all competing with someone, each looking to improve and hone their speed with a new-found focus that only competitive sport can give.
The process of simply putting yourself out there can have very positive mental benefits. Having a goal can provide focus and drive you didn't know you had. It can help you take that step to get fitter, eat healthier and do everything you can do to gain that competitive edge. It's also helped me bring the family into my hobby, spending weekends together away from the modern distractions of home, travelling the country together, staying in what are essentially country parks with a race track in the middle. Bliss.
WHAT DOES IT COST?
While there's plenty of room for either saving or spending, depending on your budget – it's worth having a vague idea of what some of the essentials cost. 
ACU Test Day £189 – Adults / £239 – Under 18's
ACU Annual Membership £70
Racing Club Membership £35 (club dependant)
Race Meet £285 – Snetterton in March / £499 Brands GP in Summer (The cost will vary based on the time of year and track)
Test Day/Track Day £150
Bike The sky's the limit here but for the No Limits series you'll be looking at between £4k – £20k+
Kit You can beg, steal and borrow the appropriate kit or you can spend a fortune. But either way, always go for the best you can get your hands on. We'll be doing a full feature on this.
Tyres This will vary greatly depending on which bike class you are racing, your pace and your overall racing objectives. Currently a set of Pirelli SC1 cost £400+  – this will be your biggest expense while racing.
Fuel £60-150 (depending on your class – and don't forget your generator fuel too)
The man in the paddock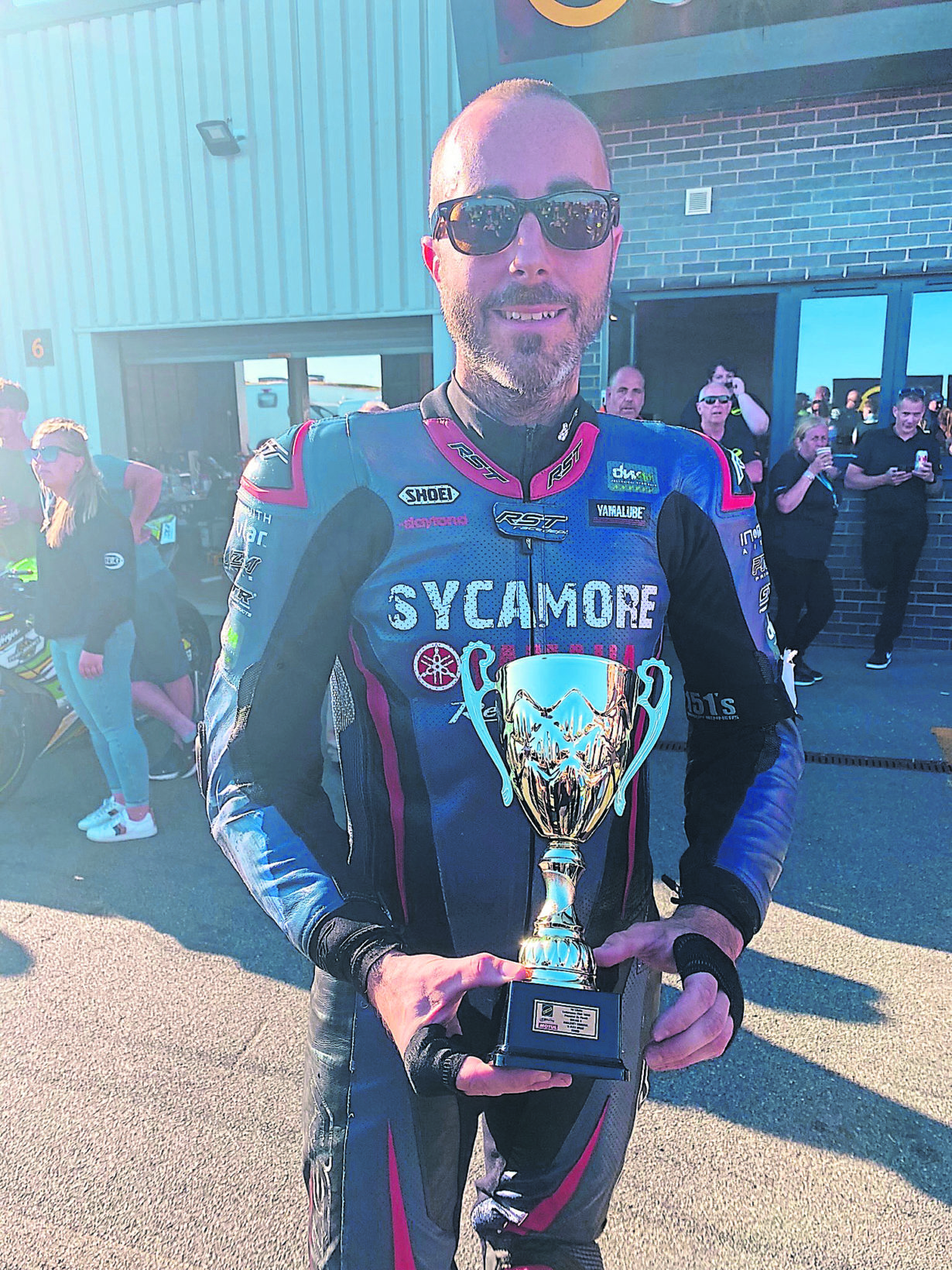 Danny McFadden started racing in 2021, entering the Rookie 1000 grid with British Motorcycle Racing Club (BRMC-Bemsee) where he ended the championship 6th overall after a season of ups and downs, which started with an unfortunate accident on his first track day of the year (one week before his ACU test). It saw him caught up in another rider's mechanical failure (oil leak) which caused five riders to fall, and ended with Danny taking a trip to Norwich hospital and leaving with a fractured elbow, a totalled bike and riding gear. Not the best way to start the season. It didn't put him off, though. The accident was the perfect confirmation that he needed to go racing, rather than stick to trackdays.
Danny still managed to complete his ACU test later that week (on a bike borrowed from his brother). However, various issues with a replacement bike tested his resolve throughout his rookie season and taught him a lot about the pitfalls of second-hand bike purchases (which we'll be getting into in a future article) and how to keep moving forward. 2022 saw Danny enter the Pirelli Super series – Premier class and the ACU Clubman 1000 Endurance class with No Limits Racing, finishing 10th and 3rd respectively over a thoroughly enjoyable season. And now he's ready for 2023, with the support of Sycamore Yamaha in Uppingham, EBC Brakes, HEL Performance and HelmetCity.co.uk
Expect lots more from Danny over the coming months, and if you're ever at a Bemsee round be sure to go and say hello. He might even persuade you it's time to dust off the leathers yourself…
#dannymcfadden #racing #morebikesyoulike #motorcycles #readersrides #motorcycle #ukbikers #bikelife #bikers #motorcyclists #morebikes #morenews #motorcyclenews #motorcyclegear