Ace Café London's annual Xmas Toy Run is back in December for its 25th year.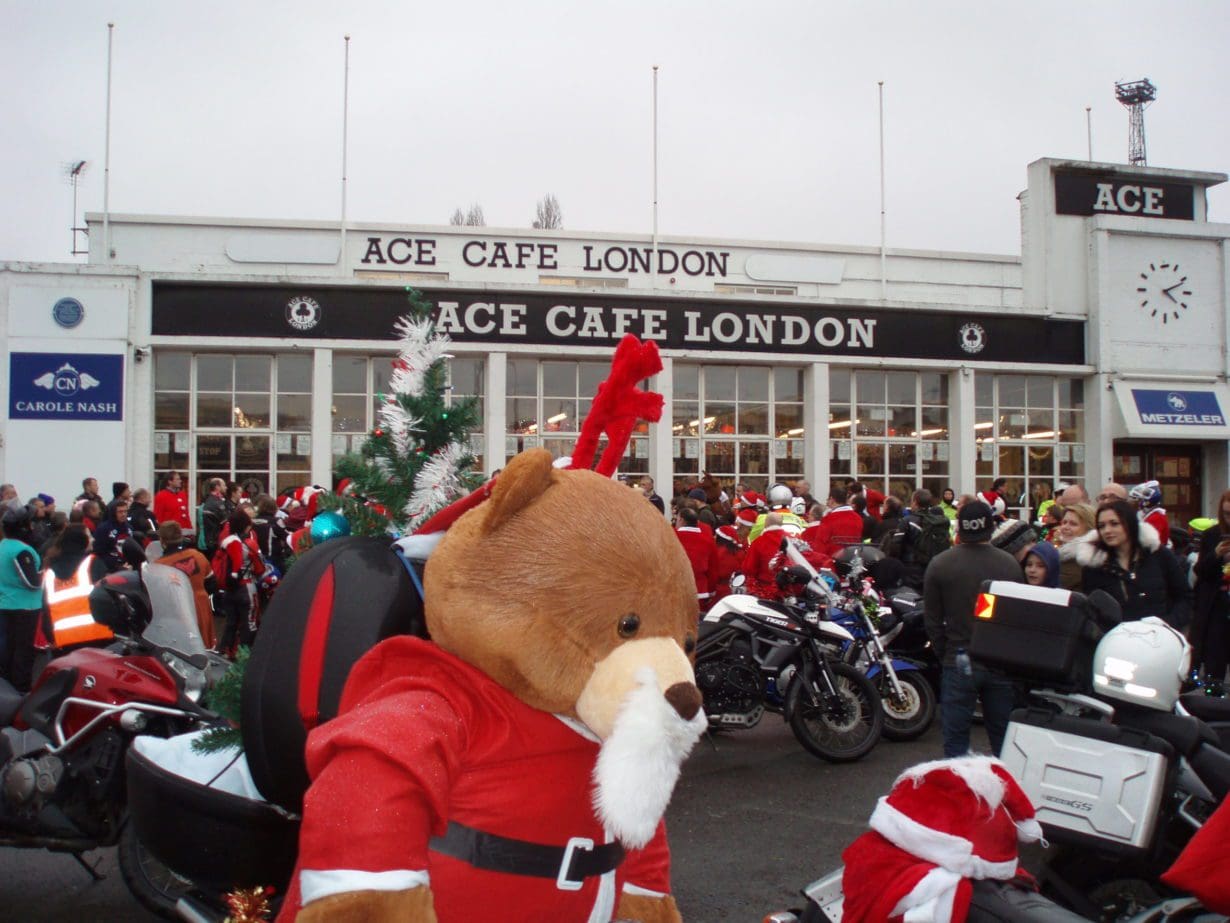 The café's 25th annual toy run will take place on Sunday 18 December 2022, leaving the Ace at 10.30 am to deliver toys to help children who are seriously unwell and to charities helping those who need it the most.
Once again, the toy run is organized by Mr Ron Miles, AKA "Toy Run Ron", who has coordinated and organized the café's Christmas toy runs all 25 years!
Article continues below…
Advert
---
Enjoy everything MSL by reading the monthly magazine, Subscribe here.
---
This year the toy run will include a final drop-off at Brent Civic Centre, and a special welcome (and thank you to Ron) from the Mayor of Brent.
Donations are welcomed for anything suitable for ages 3-11, and in particular Lego sets, Arts and Crafts sets, Barbie dolls, Spiderman toys, cars and planes. Gifts should be donated unwrapped to the café.
Due to allergies, advice is against donating stuffed toys and sweets – although the medical and charity volunteer staff may appreciate some sweet treats!
Article continues below…
Advert
Following the Toy Run, there will be prizes for the "Best Dressed Bike" and "Best Dressed Rider" held back at the café, as well as a carol service hosted at the café later in the evening at 7pm.