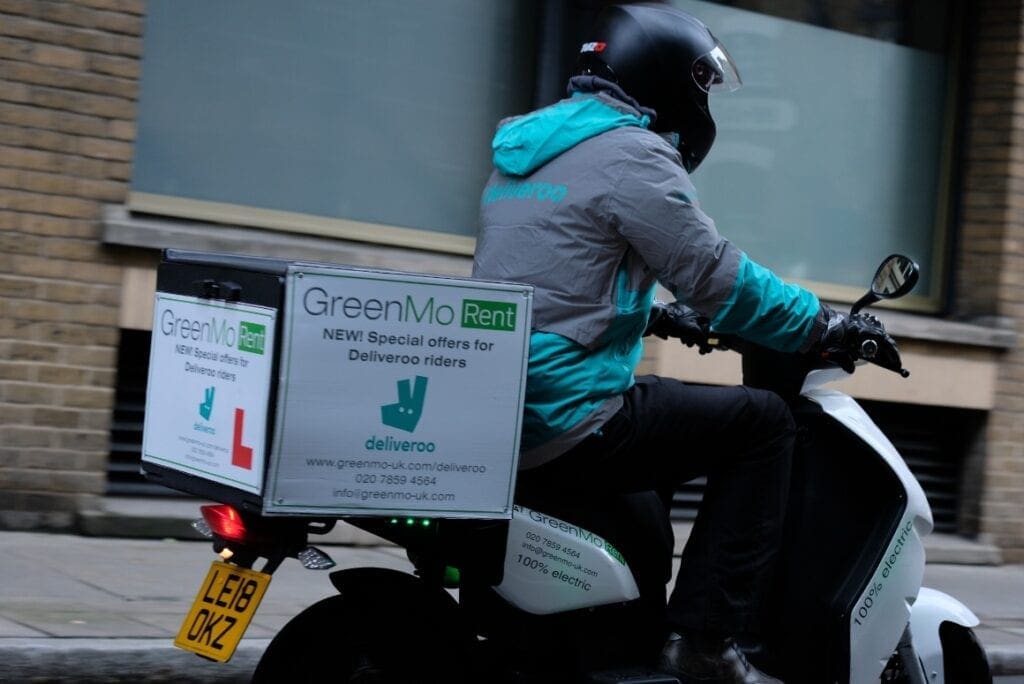 GreenMo is helping some of the biggest brands in the country fulfil orders across major cities and has donated electric mopeds to Waltham Forest food bank to support their efforts during the Covid-19 pandemic.
Delivery riders across the UK are switching to the eco-friendly power of GreenMo electric mopeds and the company is busier than ever during these concerning times.
Who is GreenMo?
Since its launch in London in 2018, GreenMo has been the leading electric moped provider for Deliveroo, Papa Johns and Paack.
Article continues below…
Advert
---
Enjoy everything MSL by reading the monthly magazine, Subscribe here.
---
Over the last few weeks, GreenMo have been offering to deliver to millions of UK citizens who are swapping eating out for food delivery, as they adhere to the government guidelines.
In order to meet demand, GreenMo has shipped in extra staff, resources and even a mobile workshop from its sister company in The Netherlands to its central London base.  
Even before the current situation hit, GreenMo had become the green, efficient and cost-effective delivery solution for many riders and fleets in London, Brighton, Cardiff, Sheffield and Lincoln. As the emphasis on social distancing has grown, GreenMo has eliminated the need for riders to visit petrol stations and encounter potentially contaminated pumping equipment; meaning each journey is self-contained and self-sufficient.
Article continues below…
Advert
For a small weekly or monthly fee, GreenMo riders and fleets are able to use the latest VT120LD moped – with insurance, servicing, maintenance and tracking all included.  It is the only electric moped proven to cope with a full delivery shift on a single charge. 
Food bank crisis
GreenMo has donated three mopeds and two e-bikes to Waltham Forest food bank for the duration of the crisis, on order to help with efforts to get food and essential goods to vulnerable residents who are locked down during the pandemic. 
Councils and others that normally rely on vans for deliveries are looking into delivery by moped as a means of utilising staff effectively while maintaining social distancing.
Article continues below…
Advert
Richard Jordan, Director of GreenMo UK said: "We are seeing an all-time high in terms of enquiries and are working hard to provide vehicles to riders and fleets, and keep them on the road, so that they can in turn deliver the provisions that people so desperately need.  We're very proud to be supporting Waltham Forest.  If any other charities or food banks need our help, we're here and will do everything we can."
Daniel Reynolds, Senior Project Manager at Waltham Forest said: "The generous loan of electric bicycles and mopeds from GreenMo is not only helping Waltham Forest Council to deliver emergency food to vulnerable residents in the borough but also helping to tackle the climate emergency."