First, the good news: Fatalities from motorcycle accidents in the UK seem to be trending downward. Now, the bad news: A motorcycle accident is one too many and they still occur across the country on a regular basis.
The BBC recently reported about a 42-year-old rider's near brush with death last July. The Cardiff man was apparently celebrating his birthday when he got on his bike without any protective gear, let alone a helmet. The man got thrown off his bike and suffered head injuries, a broken hand and extensive abrasions to his body.
Article continues below…
Advert
---
Enjoy everything MSL by reading the monthly magazine, Subscribe here.
---
Technology Equals Safer Motorcycles
By and large, though, motorcycle riding has become safer, in part due to technology. Most modern motorcycles are also much improved in terms of safety features with a range of technologies designed to make them safer.
These include stability control systems that provide traction control, radar systems that assist the rider in various driving manoeuvres, anti-lock brakes that prevent the motorcycle's wheels from locking during hard braking situations and illumination systems that make the motorcycle more visible, especially at night.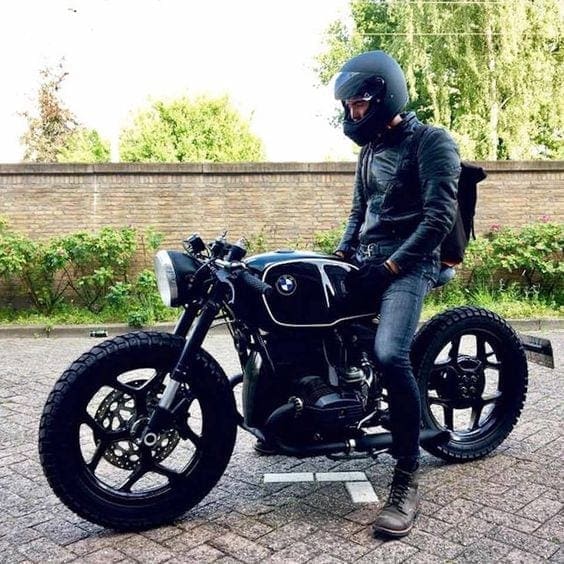 Technology Equals Safer Safety Gear
Technology has also improved safety gear for motorcycle riding. The hi-tech Jarvis smart helmet is a prime example in this regard, as it is packed with technologies whose aim is to keep riders safe and comfortable.
Among Jarvis's advanced features are a heads-up display in the visor for augmented reality projection, front and rear 360-degree cameras, noise reduction and full voice control. The shell itself is made from sturdy yet lightweight carbon fibre and it includes cooling vents for maximum comfort.
Granted, not all helmets are as loaded as Jarvis, but they are all sturdier and safer compared to their predecessors of yesteryears.

Modern motorcycle clothing, on the other hand, is much more capable of protecting riders. Mostly made from lightweight yet durable materials, they can withstand impact and abrasion far better than older body kits.
Today's motorbike jackets and leg and elbow pads, for instance, are often made from Kevlar, the same material used in making bulletproof vests. These jackets and pads, along with a helmet, add a layer of protection to any rider and come in handy in the unfortunate event of an accident. That 42-year-old Cardiff native mentioned in the beginning of this article? He advises every rider to wear safety gear at all time, because he learned his lesson the hard way.
Technology in Rider Training
There is in the UK what's called the Driver and Vehicle Standards Agency (DVSA) enhanced rider scheme and its aim is to provide riders with additional training so they can better control their two-wheeled machines.
The training methods in this scheme are fairly straightforward, though there's enough cause for optimism that technology will eventually be used to improve training. One technology that may prove useful in this regard is virtual reality (VR).
As it stands, VR is now being used in Formula 1 as a training tool for drivers and allows for better track visualisation, giving F1 drivers an added edge in terms of preparation. This same system would be perfect for training motorcycle riders, helping them recognise obstacles and other unexpected challenges while on the road. With VR's progression, Motorcyclist Lifestyle claims VR could result in safer motorcycle driving rather than less drivers.

There's no doubt that technology has enhanced motorcycle safety. The innovations outlined here are proof of this. Then there's also the world's first eCall system as featured here on Motorcycle Sport & Leisure. This system, in a nutshell, can be used in case of an emergency by facilitating a quick response. Then again, it's worth noting that no amount of technology can save a careless rider.

So, yes, embrace the technology. But forever be careful when you ride. Stay safe!