Choosing a sports tourer is one of the hardest decisions to make, as the bike must be able to fulfil a huge list of demands, including price! Check out our guide to Sports Tourers under £4500 below.
Add a limited budget to the decisions, and it becomes even harder, like trying to eat steak with plastic cutlery. Ideally you want something versatile, fun when you're faced with challenging mountain roads and the ability to transport you in comfort with pillion and luggage if necessary. Equally the bike needs to be desirable, economic and rewarding to ride as an everyday bike. You also want to smile after any journey and be proud to own it.
You can tour on a small capacity bike. I've done it in the past, but it wasn't as enjoyable as it could have been. It's like going to the cinema, but being forced to sit on a wooden stool, so let's rule out anything below 600cc. Some newer models like Yamaha's Tracer 700 or Kawasaki's Versys 650 are appealing.
Three-year-old low mileage examples can be snapped up for just under £5000. Again tempting, but we're concentrating on larger capacity bikes, with more power and torque. We're gazing a careful eye over the small ads and thinking traditional tourer, with a sporting edge, not an Adventure bike. So, here's our guide to the best sports tourers for under £4500.
BMW K1300S, 2009 onwards
I remember the first time I rode BMW's K1300S, which had just replaced the K1200 in early 2009. It was on the Isle of Man, specifically the unrestricted section over the mountain, and I was blown away by the Beemer's performance and handling.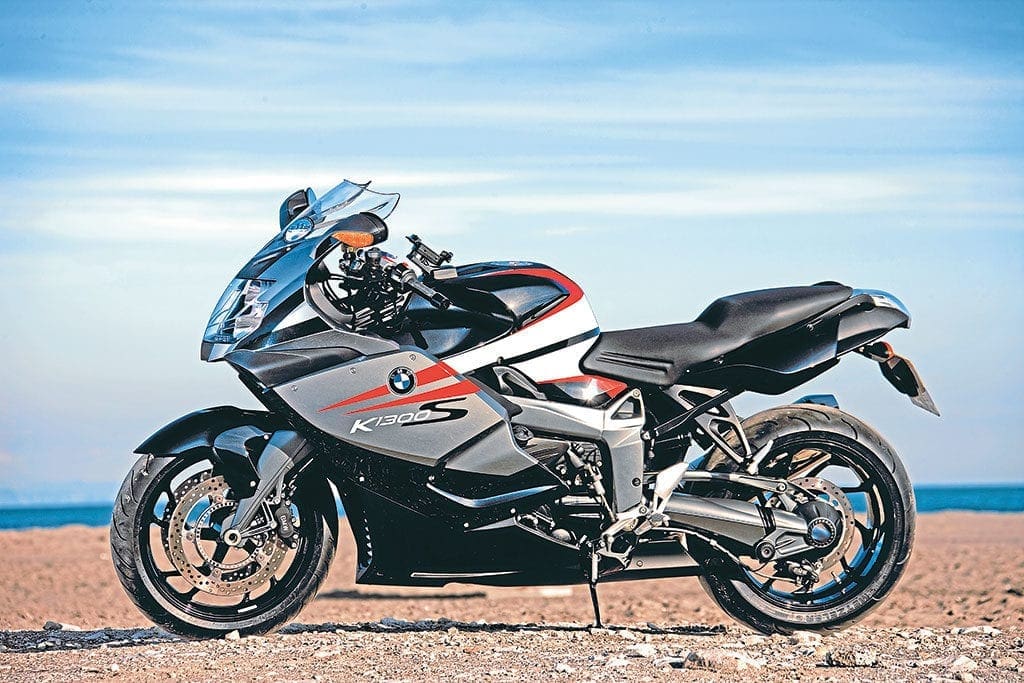 It might not have had the headline-grabbing performance figures of Suzuki's Hayabusa or Kawasaki's ZZR, but it did have brilliant handling and excellent stability, and was super smooth, with 'real-world' usable power.
The optional ESA electronic suspension fitted with lighter Duolever front suspension components gave more feeling and ironed out any imperfections. Over bumps it was incredible, and at the time it was way ahead of the competition. The optional ABS-assisted brakes gripping 2x320mm discs were also noticeably in front of the big bruisers from Japan.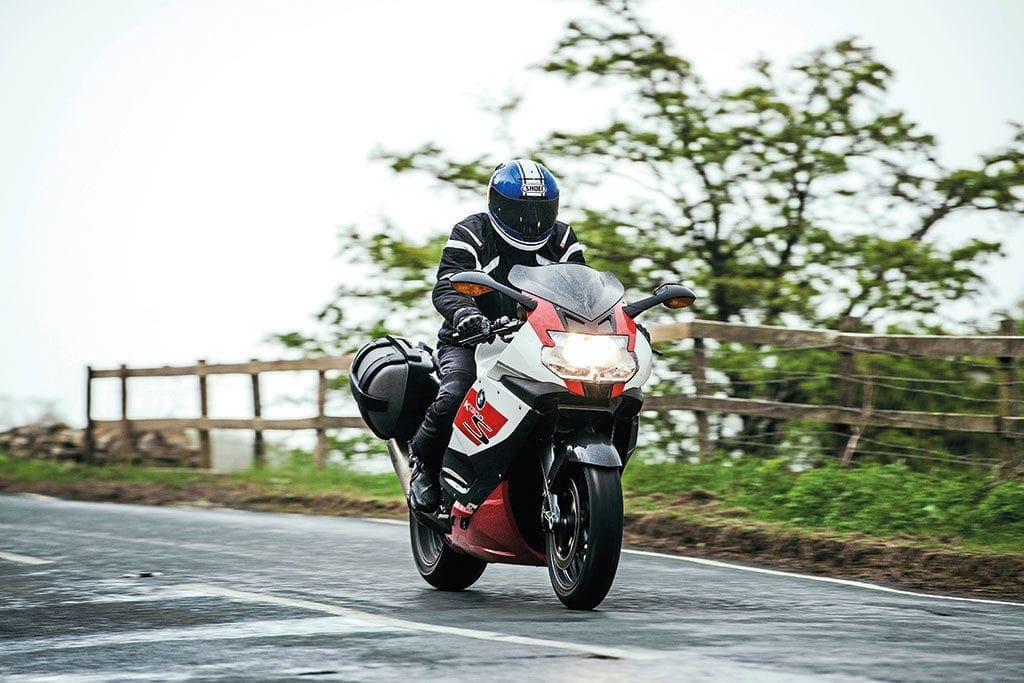 To produce the K1300S, BMW worked in partnership with Ricardo, the clever team who had worked on the 200mph-plus Bugatti Veyron. Increasing capacity over old models resulted in 175bhp, more than enough, equating to a top speed of around 160mph. Traction control was needed in the wet – you didn't need any more grunt for the road.
I always favoured the BMW over the Busa and ZZR. It might have been slower, a tad heavier and less lively, but it out-handled both and was comfier, too. The shaft-drive gave practicality, and once you'd ticked all the optional extras, like the quick-shifter and onboard computer, it made the others feel a little dated. BMW even gave the K1300 a conventional indicator toggle for the first time. They got everything right, apart from the small panniers.
Kawasaki Z1000SX, 2010 onwards
You can just about haggle a first generation 2010 model for under £4500. I was lucky enough to attend the world launch of SX in Spain back in 2010, and I went on to own an SX for a year and covered close to 20,000 miles. Brilliant bike and very underestimated.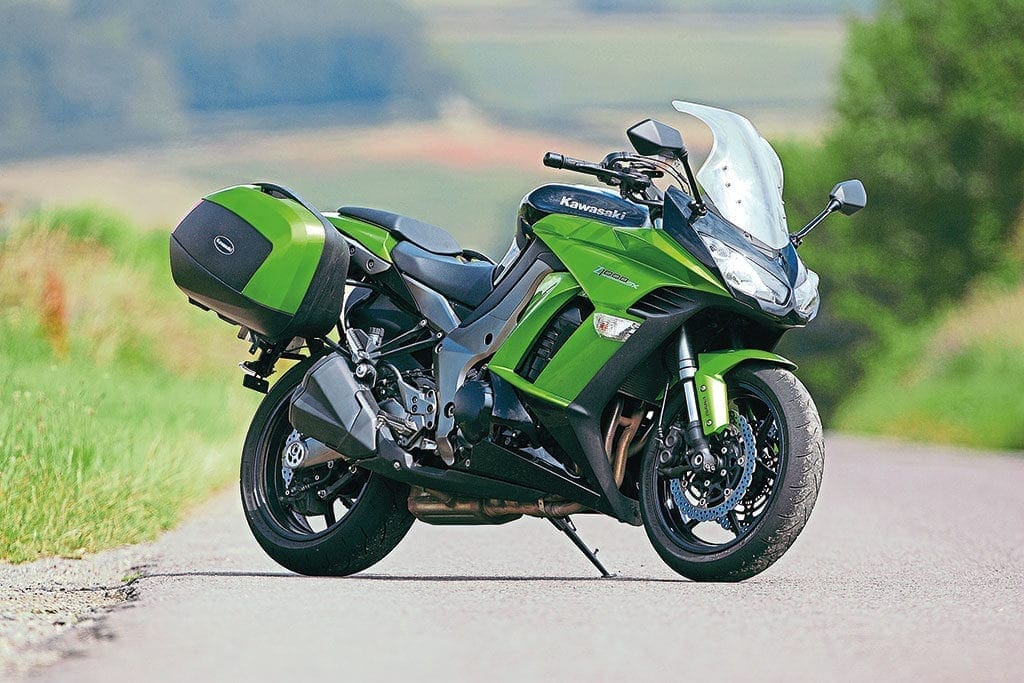 The SX hit the market with perfect timing. The aging bike population was too overwhelmed by track-focused sports bikes and wanted something which sat between Kawasaki's ZX-10 and their naked Z1000 – the SX catered for that new demand.
The Z1000SX was loosely based on Kawasaki's successful Z1000, sharing the same 1043cc inline four-cylinder engine, this time producing 138hp. Mid-range power was impressive; from as little as 4000rpm the SX drove with real gusto.
The SX had a real quality feel about it, and Kawasaki really pulled up their socks when they produced their new sports tourer. Radial brakes came as standard, as did multi-adjustable quality suspension, the charismatic quad exhausts and a manually adjustable screen on a simple ratchet system was simple to change on the move. The SX also came with integrated, colour-matched panniers and ABS as standard.
Kawasaki gave the SX a 17-litre fuel tank, up from 15 litres on the Zed, but some owners still wanted a little more. And I, like many owners, fitted the larger aftermarket screen, but otherwise a brilliant bike. Out-handled the competition, was smooth and fast, and at less than £9000 when new was a bargain. No wonder they sold so well.
The FULL guide to Sports Tourers under £4500 is available in the brand new edition of Motorcycle Sport & Leisure, on sale Friday!