It's incredible what a little boost of knowledge, skills and confidence can do to your riding abilities – and how enjoyable the California Superbike School experience can be.
I'm not a racer – far from it – and I'm not even a regular at track days. Come to think of it, riding fast in circles has never really appealed. So, for a long time I thought that the California Superbike School would have little to offer me. Based on its name and the fact that the training is done on track, I had visions of high-adrenaline action for seriously speedy riders.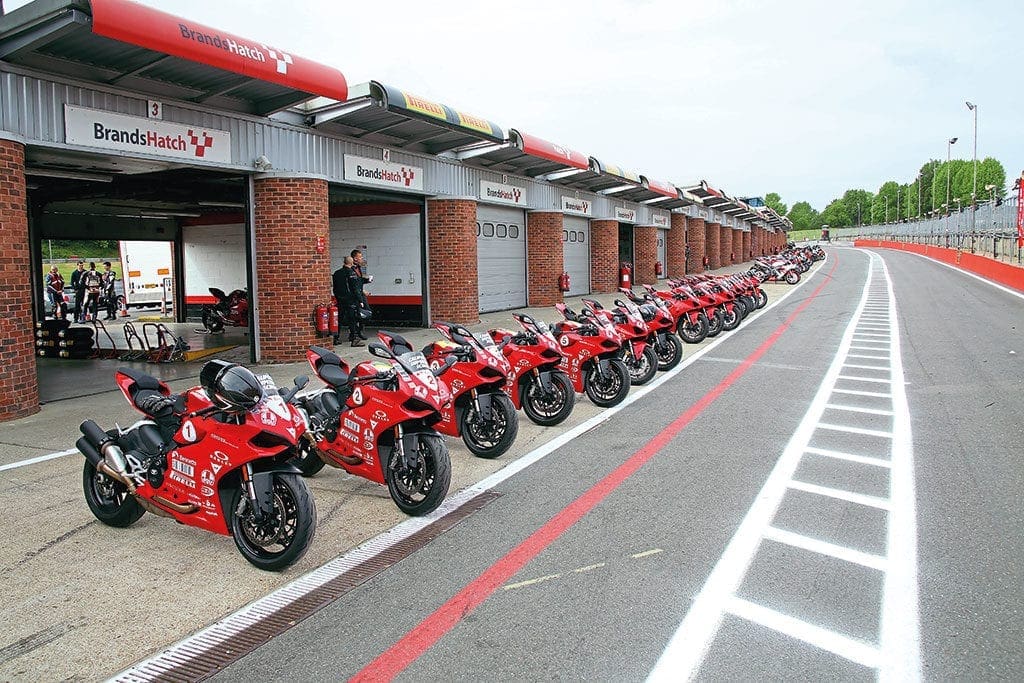 Spending two days with the school at the Brands Hatch Indy circuit revealed a much more versatile set up. The training has been designed in such a way that anyone – regardless of their pace, experience or choice of bike – can benefit from it. My personal approach was to gain more confidence in corners after an injury-related break from riding, but everyone has their own goals to work towards.
Article continues below…
Advert
---
Enjoy everything MSL by reading the monthly magazine, Subscribe here.
---
Just walking past the line of motorcycles that people had ridden to the school for the day was enough to get an idea of the variety of students. There were a few sports bikes, but also people's everyday rides; I spotted a Triumph Speed Triple and a KTM 1290 Super Adventure among others – one chap had even rolled in on an Indian Scout.
I did the training on a Ducati Monster 821 Stealth. The middleweight V-twin with plenty of grunt and healthy levels of power seemed like the perfect choice for such a day. The fact that it's a naked rather than a sports bike was a deliberate decision – I wanted something that was very close to the type of bikes I normally ride on roads.
What's on the menu?
California Superbike School offers four levels of training, each being a full day of track training and classroom sessions. The levels must be completed in order as they concentrate on different aspects of riding – it doesn't matter whether you are a Sunday rider or a MotoGP racer, you start from the beginning. I booked myself in for levels 1 and 2.
Article continues below…
Advert
---
---
The training can be done on your own bike, and in your own riding kit if you have suitable leathers. Alternatively, you can hire the kit and/or bike from the school (they have a nice selection of Ducati 959 Panigale, Supersport S and Panigale V4 machines to try if you want to ride their bikes).
School days are available at iconic UK tracks, such as Donington Park and Cadwell Park, and across the world should you fancy travelling further.
Read the FULL feature in the brand new August issue of Motorcycle Sport & Leisure, coming this week!
Article continues below…
Advert